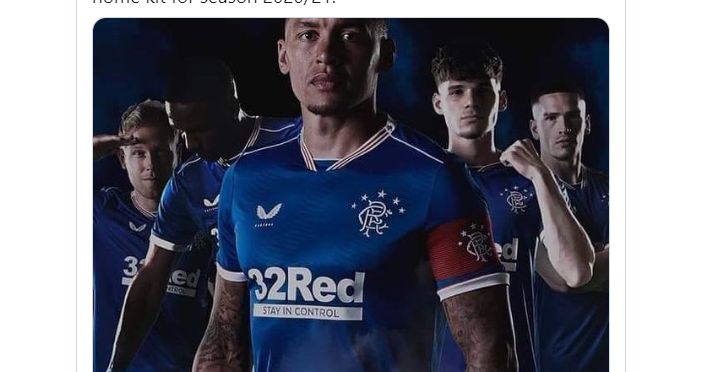 "Honking, cheap, Turkish ones, rubbish" Twitter reacts to awful Castore top with Alfredo nowhere to be seen
Well the new Sevco kit is going down a treat on Twitter with Celts roundly laughing at it whilst Ra Peepul seem desperate to show their loyalty to the 2 man operation from Liverpool.
Arfield is playing to the crowd with his customary salute, Kent has shaved that thing of his chin, Hagi looks strong after being beaten by Hamilton, Kilmarnock and Hearts.
In a rare appearance in a short sleeve top Jermain Defoe has his problematic arm well hidden and the serial failure fronts the show.
I dare ask however, where is Alfredo?
Maybe he won't be there at the start of the season, just saying.
---