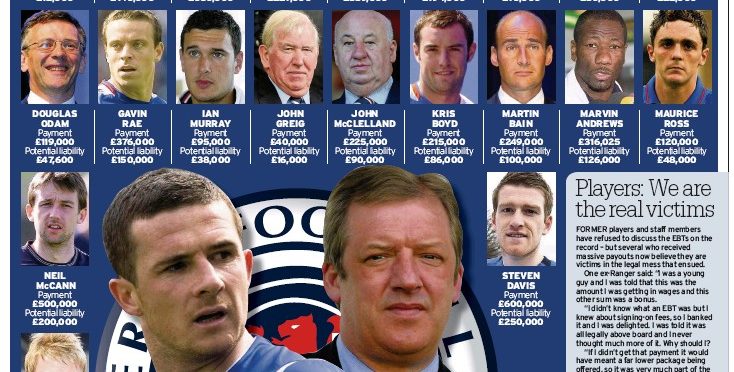 If imperfect season is voided, we must revisit the asterisk years
There are a lot of moon howlers doing the bouncy and getting themselves all excited about how either this season will be voided or an asterisk added in their deluded little KKKultue as an escape clause should they concede the 10.
The amount of posts with the words 'sporting integrity' popping up across Twitter and Facebook is truly mindboggling, the entire idea of it is lost on this mob.
But should this season be voided due to the mathematical possibility that a team which had lost twice out of 30 matches might lose 4 out of 8 and the team across the way that has shipped more points than Stena lines have passengers of late will go undefeated is nonsensical.
It is like saying that there is a mathematical possibility that I will have more money than Bill Gates by the end of May depending on what lottery numbers come up and as such Forbes should save me a page in this year's edition.
It is guff and we all know it, but the facts are that if this constituency gets its way on the voiding of a title due to games not being completed, then we must demand the reopening of the EBT years whereby we were told that players were imperfectly registered.
That is to say that they were incorrectly registered and as such every match should be awarded as a 3-0 defeat.
Sporting integrity don't you know.
Now we were told there is no appetite for title stripping, should we have a title chopped off then grab a plate, knife and fork and head to Sir Minty's EBT buffet.
We will have a good deal many months without Football as it is, why not give this hushed up issue all the time it needs, there are sworn statements in court and the facts are well understood, should they steal a title from us then let us tear their deluded world record to pieces.
Drag them into CAS if the SFA won't open the case, we have time to prosecute here, there are a great deal many fans sick to death of the culture of cheating which has been replaced with a culture of victimisation, all this illegally demoted tosh and holding company garbage needs called out.
If they want to go to battle over our trophies, let us meet them half way and go to war for their history.
---