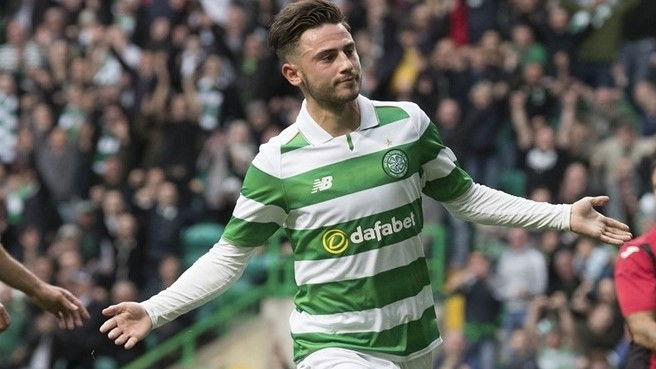 Instead of buying Sinclair, buy Patrick Roberts
Patrick Roberts is a special player and Celtic are extremely lucky to have him at the club. Instead of buying a winger to put in front of him we should offer Manchester City the £6 million reported that we are willing to buy Scott Sinclair to make Roberts loan deal permanent.
For some reason we seem to think we need to strengthen an area where we have one of the most exciting young footballers anywhere in Scotland or England.
Roberts who went for £12 million from Fulham to Celtic has been farmed out to Celtic on an 18 month loan is behind a lot of talent at City. Attacking players like Silva, Nasri and Navas are very hard to displace and City may well take a £6 million bid seriously, especially if there is a sell on clause added.
Celtic need to add at Centre Back, we all know that. But a place we certainly don't need to add to is the wing. The attacking midfield role should be given to Roberts this year and if possible beyond. Ryan Christie can provide cover on the right or in the middle of the park depending on where Roberts is deployed.
Celtic have a history of holding exciting youths back behind older players. We continually come up against these players playing for other Scottish clubs, catastrophically so against Ross County last year. In that same game a player who should have been moved along years ago was red carded and torpedoed our treble hopes.
Efe still hasn't been replaced, this should be the priority. The other priority is misguided in buying Sinclair. By offering City money now and the opportunity of more with a sell on clause later, we could secure a player who wants to play for Celtic more than his country.
Sinclair may well be Rodgers favourite, but Patrick Roberts has the potential to become every Celtic fans favourite. The only players that should be put in front of him are the strikers his incredible skills will link up with, this year and hopefully for many more.
---