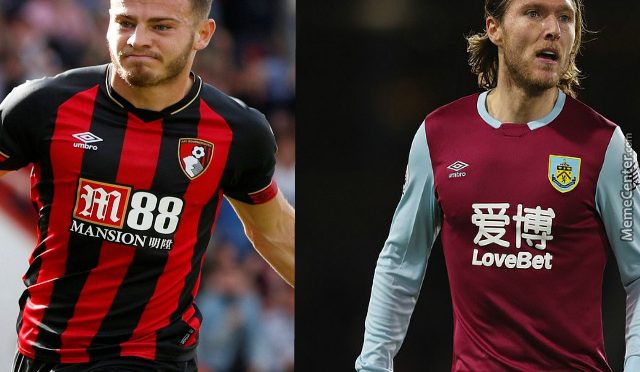 Irish and Scottish international English Premier League duo available on free transfers
In these tough times Celtic need to look for some bargains, not just youths that can be polished up for future years but also players who can walk straight into the first team, today we have learned that 2 such players are available for nothing.
Firstly, there is Ryan Fraser who would be a natural replacement for Elyanoussi on the left side of midfield, he has been a standout at Bornemouth but is unwilling to sign a contract extension and is available for nothing.
His wages are reported in the region of 40,000 pounds which is affordable for Celtic and at the age of just 26 his best years are ahead of him, a move for him would provide him with opportunities for trophies, European football and also should he excel, the chance to move to a big club in England where he could expect the same.
He has been linked to Everton and Totenham as well as West Ham in the past but at 26 needs to move to a club whereby he can win trophies, Celtic would be perfect for him and at his age, his best years are still ahead.
Secondly, there is Jeff Hendrick who is more the Scott Brown style of player, a man who fights for every ball and recycles it to his attacking options.
With the Celtic captain playing in his last contracted season at this stage and with Ntcham likely to be sold before his contract expires in 2022, this would be a great acquisition for the club.
He has been linked with clubs like AC Milan and Roma in the past and as an Irish international there is a definite pedigree to him.
Hendrick has played 54 times for the Republic of Ireland and Fraser has played 11 times for Scotland, both are accomplished players at small clubs, in Scotland they would thrive and be a huge threat.
We all understand that as much as we would like Celtic to spend to secure the 10, the club cannot risk its future by signing players we can't afford.
These two would fit right into our structure, Fraser directly on the left for Moi, Hendrick as a sub-option for Brown or Ntcham, and a replacement for either in the long term.
These two EPL players would value add to our club at a time when we are counting our pennies, indeed, they would be extremely valuable for the years they would be at Celtic and having already played in England should they return it would be for a small fortune.
---