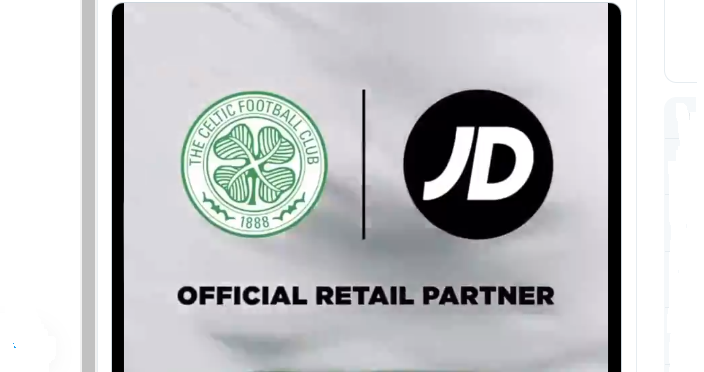 JD promo sends Celts wild "With the 3 stripes on our arm and 9 in the bag, the quest for 10 begins"
It is fair to say that we haven't signed a retail deal in our clubs illustrious history which has begun with such a bang as Celtic's sponsorship and partnership with Adidas and JD.
Whilst the Newco howls at the moon screeching that Castore is better than the world spotswear giant, today's announcement that JD will be featuring our kit is a huge boost to the club, and a blow to theirs.
They are still due many millions of pounds of course from Mike Ashley who it sees is keeping his powder dry waiting to ring fence their income in this the most crucial of seasons.
Meanwhile, Celts online are raving about our new deal, watch the promo, it is a belter.
In the coming days we will see Celtic cash more money from shirt sales than we would for a full house at Paradise, the excitement building around our new partners is only going to grow.
Long may that continue.
---