Sevco cheerleader and state aid expert Joe Black has taken to twitter twice today to call out the SFA for allowing a Roman Catholic to officiate a match with Sevco, the cherry picking of events from yesterday is commical.
I have screenshot the 2 offending tweets as I assume he will delete them, by all means share them far and wide so that everyone and anyone can see them.
Some Celtic fans were given a welcome this morning as we have many Protestant supporters.
He is also trying to get Broony a ban.
Always remember, glue is for sticking things together.
That this nut job has been able to get a European investigation, a dynamite dossier written up on Bampots jokes and is regularly touted as the legal wiz needed to solve Sevco's endless court appearances on Follow Follow and is clearly a hate filled sectarian and reactive idiot speaks volumes of the support across the city.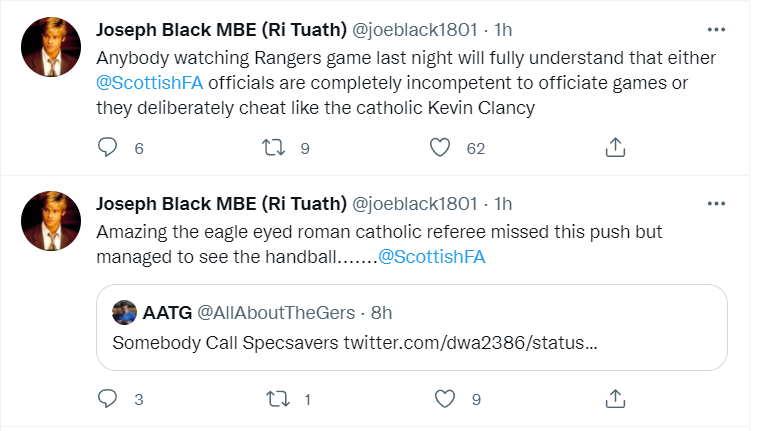 Call it out, if we allow people to bring the religion of a referee into criticism then why on earth not why not have a register of clubs they support and secret organisations they are members of.