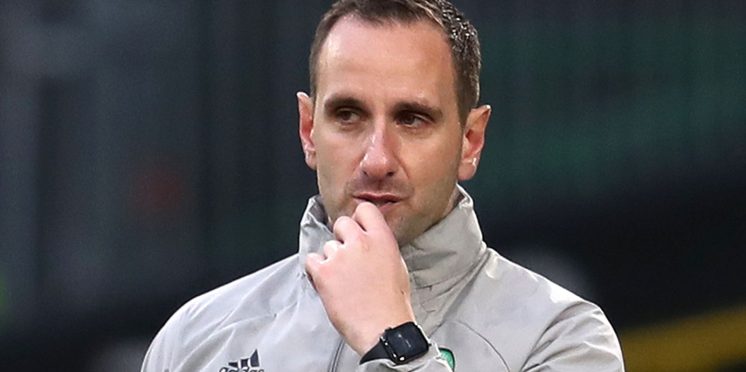 John Kennedy's horror show and statistic that will end his Celtic career
John Kennedy has served Celtic well in the past, he has been a good coach, stayed loyal when the Rat left and was a fine player before his career was ruthlessly cut short on international duty when he played under Martin O'Neill, but today was the final straw.
Since taking over from Neil Lennon on February 24th, Kennedy has seen us win only twice in the League to Aberdeen and Livingstone, whilst we have also beaten Falkirk in the Scottish Cup.
We have been horsed by Sevco out of the cup and today was grim viewing by anyone's standards, somehow, it was actually a better performance than against the Ibrox team last time round.
McGregor was rightfully sent off for 2 extremely basic challenges, the second was a joke seeing he had just been booked and there were many players behind him, from there even when we scored there was an inevitability that the result was not going to be a pretty sight.
Kennedy hasn't innovated or changed anything, he has picked the same players who have failed over and over again, with no development league, he has 180 minutes at the club left, he surely can have no role in the first team after this season is finished.
---