The situation in the Ukraine is absolutely awful and I for one wish that common sense and peace prevail, the blurry line between sports and politics is again on display with teams being banned for their politicians sins.
Today we are finding out that UEFA and FIFA have decided to suspend all Russian club and national teams from playing against opponents.
On the face of it it is a good thing, ban those who attack and oppress, that said we don't see people banning England for bombing Yemen, Israel for Palestine or the US for basically half the planet.
It is an extremely selective punnishment much like the fine for this one below.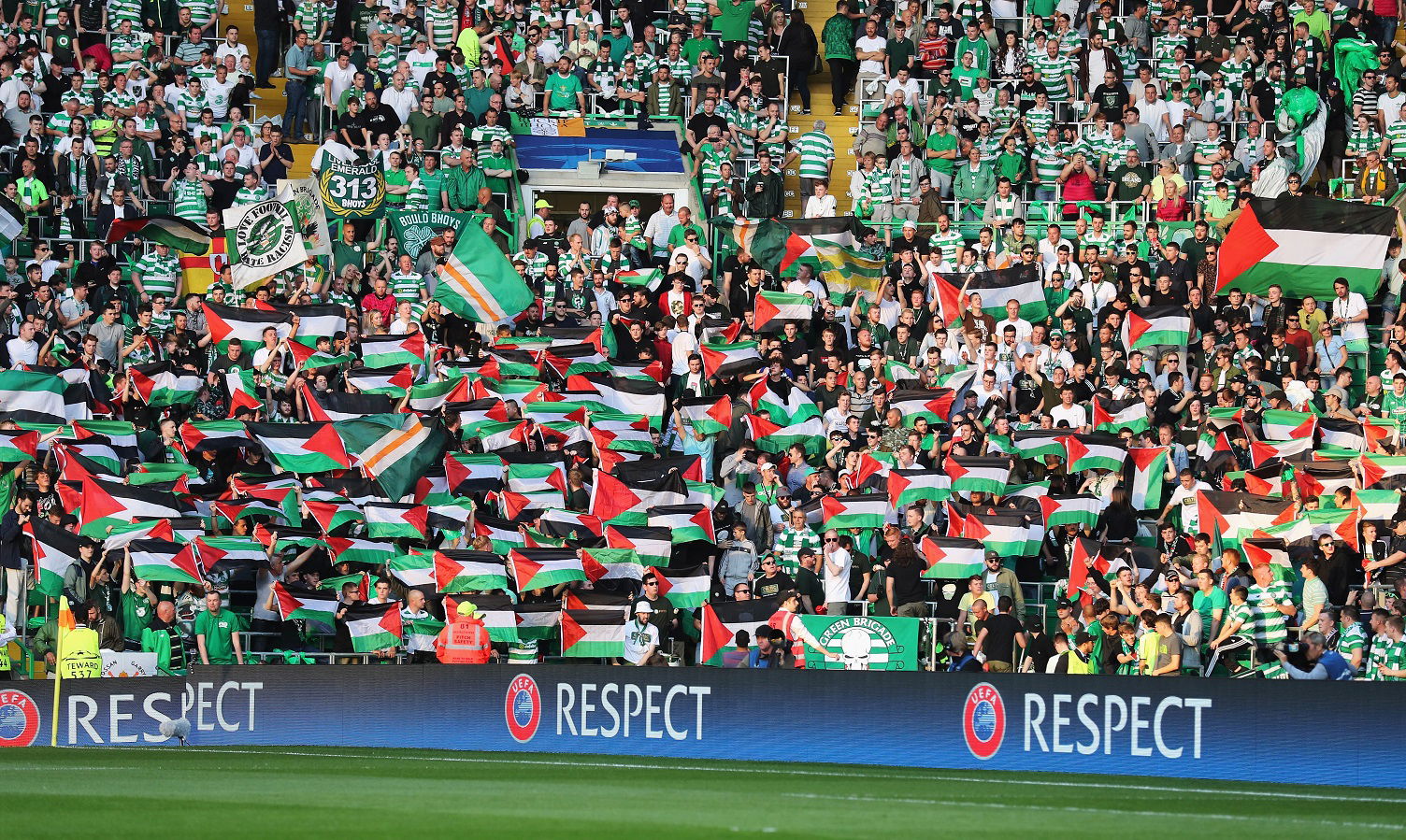 Surely the fine should be refunded and a carte blanche situation exist whereby acts of political expression are vilified by both UEFA and FIFA.
Celtic and politics work hand in hand, others have a problem with that saying sport and politics do not mix.
Never say this again without pointing out this stark case, sport is being used as a vehicle for politics here, whilst I agree with the politics of supporting the Ukraine, I can't for the life of me agree with the cherry picking of what causes are good and what are bad.
Regardless, the Prince has lost his shot at Euro glory through no fault of his own.