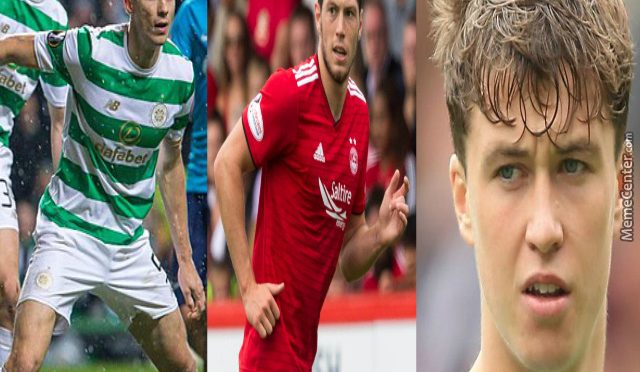 Jozo to Lille, McKenna to Paradise, Hendry to Aberdeen
Today's confirmation of Hatem is welcome news with a utility defender who can play both Centre Half and the Achilles heel of the playing group, Right Back, but it still leaves out defence at least one signing short.
With Kris Ajer being molded into a Right back by Neil Lennon and Ralston still on the books we have players who can challenge Hatem for that place, what is needed though in truth is a replacement for Jozo, he is constantly injured or suspended.
With Lille reportedly interested in Jozo with a 5 million pound bid being discussed, we should accept the money no different to last years fiasco with Boyata, if only we had taken the 9 million and invested it into a steady Centre Half.
The only player in Scotland who would walk into our team is Scott McKenna, with Jullien on the books the 2 of them could form a formidable partnership, the same could be said of Ajer alongside McKenna.
We have Mbombo and Hatem to play as full-backs alongside KT who will hopefully stay, Ralston to provide cover at left-back and both Ajer and Bitton can play at Centre Half with Ajer also becoming proficient at Right Back.
The one player on our books who looks miles away from ever being a Celtic player is Jack Hendry, he could be used as a makeweight in a potential deal for McKenna.
Basically, we take the 5 million on offer from Lille and then give it to Aberdeen for McKenna with Hendry in tow, Aberdeen have wanted ridiculous amounts for McKenna hoping that an English team would come in or that Celtic would meet their 10 million pound valuation.
With no takers down south and no one else in the country actually paying transfer fees, Aberdeen are in a position whereby they either cash in or watch him run his contract down.
The player himself needs a move too, McInnes has taken him as far as he will develop at the 4th best team in Scotland, if he is to continue his development as a player he needs to be playing for trophies.
Moving Jozo out and Hendry out and replacing them with McKenna would have our business done for the window, the deadwood pruned, the new blood bought and then 5 months to assess if we have the players we need or if we must invest anew in January.
---