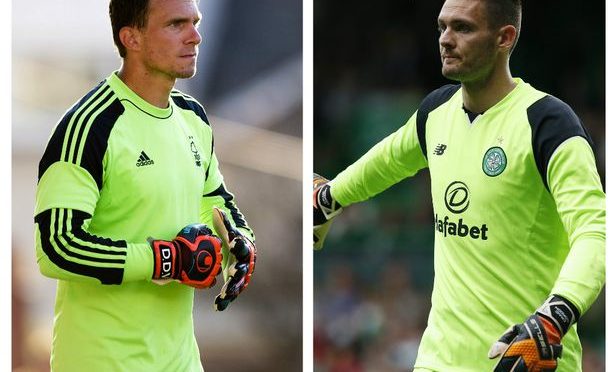 Keeper must shine or we must buy
Be it Craig Gordon or Dorus de Vries between the sticks for Celtic this weekend, they will need to shine.
All to often in big games Gordon has made serious errors, last time against Astana being beaten from 40 yards.
De Vries didn't do a lot wrong last weekend but at the same time he didn't set the world on fire either.
He received a lot of praise from Rodgers for controlling the game, if he gets to start he must be dominant throughout.
With the players who have come in to the Celtic team this year improving alongside Ronny Deila's old squad, there are very few places in the team that need investment.
We were hoping for another creative midfielder but in truth we have many midfield options. Patrick Roberts couldn't even get a start last weekend and he is one of the most creative players i have ever seen.
The boy does everything.
But at Goalkeeper we are good without being great.
There was talk of Michel Vorm coming to Celtic from Totenham. The 32 year old would offer a couple of years but Celtic should be looking at buying a younger keeper.
When Celtic progressed in Europe last we had Fraser Forster, before that Arur Boruc. These men where giants in our goals and their exploits will forever remain folklore.
Celtic deserve a keeper of a similar stature. Someone to put up the Thou shall not pass sign and keep clean sheet after clean sheet.
It is important domestically to keep clean sheets but not imperative. In Europe however, every goal is gold and we cant afford to lose one to an error and hope to go through.
If in January either Gordon or De Vries has stood tall and we have gone through in Europe then all well and good. If not then we should buy.
But before European adventures we have Sevco.
Whoever is selected will hopefully secure a clean sheet that can propel us top of the Premiership leaving Sevco's challenge dead.
If the Keeper chosen fails, then i guess we will know who will be starting in Europe.
Not him.
---