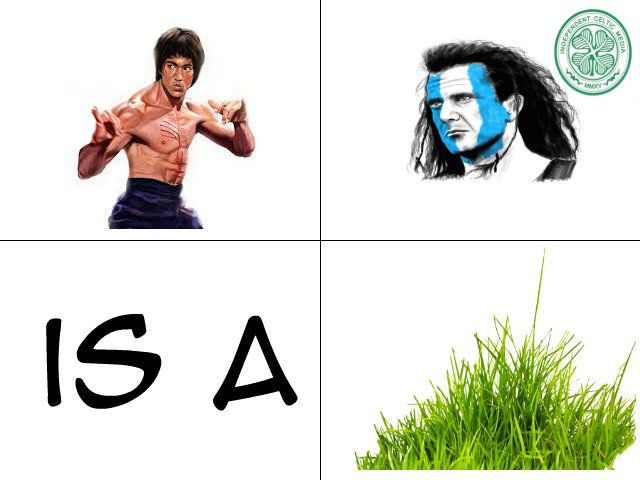 Before a petition is started over the inappropriate use of a piece of lawn to explain Scotland's greatest ever Left back, please do not explain this to the Shame.
We are confident that 9 out of 10 Orcs haven't the faintest idea about what this means.
Whatever the case, if a SFA referee thinks Lee Wallace is a grass then who could disagree.
He sold his soul to go to the 3rd division to play for the "World record holders" and has since won a 4 trophies in as many years including the feted Petrofac Cup.
This trophy is much like the European Cup.
Sevco will never win that just as we will never win their Mickey Mouse Cup either.
For vastly separate reasons.