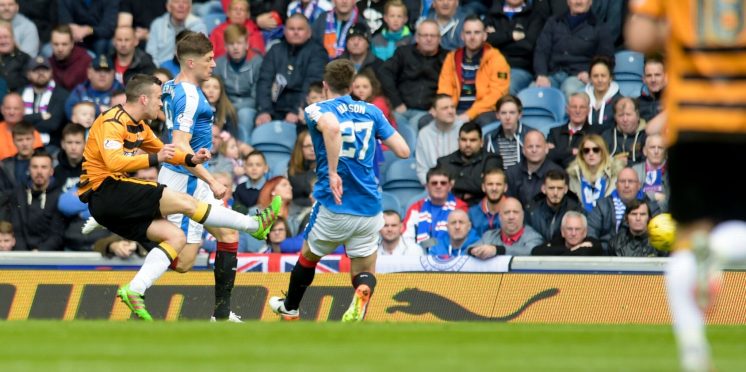 Michael Duffy deserves his chance
Michael Duffy has done what any honourable Tim would do when sent to Ibrox and expected to give a guard of honour: stand your ground, wait for them to pass, score a goal and don't take any backward steps from the media when they start to howl.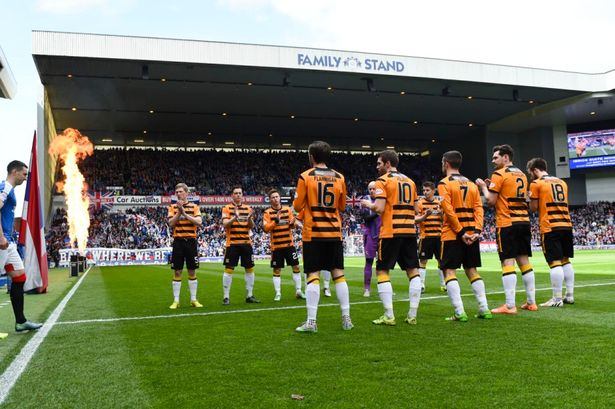 I wouldn't clap them either. Would you?
That the media has decided to target a Celtic player is neither rare or unexpected. What should equally not be expected is deference to the Newco, Celtic would never give them a guard of honour so a Celtic player should not be expected to have to live up to his loan clubs kindness. Instead like a good Celt he scored against Sevco in a go ahead goal that earned Alloa a point in the 1-1 draw.
The subtext to the story is that a young talented Celt is playing on loan and scoring against the Shame in a team collectively worth less than Derk Boerrigter. These diamonds, that we unearth and nurture, only to release or loan out, should be the future of the club. If our first team played like our youths, we would win in a canter for decades. Duffy was signed from Derry City, but age 21 he could be lost in the mire of the Celtic youth system like Scott Allan.
In an era of low budget deals and Bosmans for the teams that are chasing us, why not just promote our youths and current signings instead of speculating on foreign journeyman and has beens. Michael Duffy was signed by Celtic as he is an obvious talent, it is about time we started giving opportunities to talented players like him and stopped second guessing our youths.
There is no point signing and developing Champion Youths for clubs like Ross County to take them and Silverware off us whilst we have players of lesser skill occupying the positions they should rightfully aspire to. Michael Duffy is due back in the summer, lets hope he gets his chance in Hoops.
---