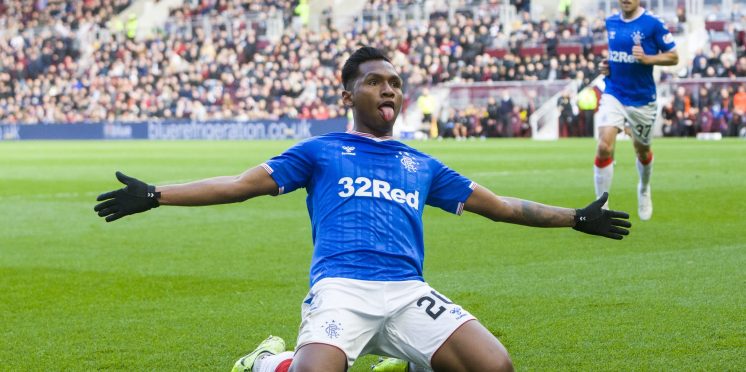 Morelos in new race row as Real and Barca scared off by his nationality!
There is guff and there is pure moon howling bollocks, both surround Alfredo Morelos and The Sun who have just posted a rant from Victor Montano claiming he is being victimised for being Colombian.
The idea that he hasn't been snapped up by clubs like Real is due to the fact he comes from the same country as James Rodriguez apparently.
"I respect very much what Alfredo Morelos has done in Rangers.
"But if that had been done by an Argentinian or a Brazilian, then teams like Real Madrid, Barcelona or Manchester United would be fighting for him.
"Without being disrespectful to Lille, who are a good team who will benefit his career if he moves there, as a Colombian, you will always have to take twice as long and work twice as hard to reach the elite clubs.
"Alfredo is a player who will guarantee you 20 goals a season. What team wouldn't want that?
The answer for Victor is that clubs don't want players who are red carded 4-5 times a year, act petulantly on and off the field, miss training sessions, are caught up with private investigators hired by their paranoid wives, who come back late from international trips and who are carrying a few extra kilos.
Oh and players who score against their city rivals are always seem to be more in demand also.
---