Well yet again Sevco went behind only to claw the game back, there hasn't been a penalty yet but a red card instead for a second yellow.
Regardless, there was still room for some patter from the Motherwell Bois.
Of course the club playing at Ibrox came back to life when the basket of assets was bought by Charlie Green in 2012 after a CVA was rejected and the Oldco died.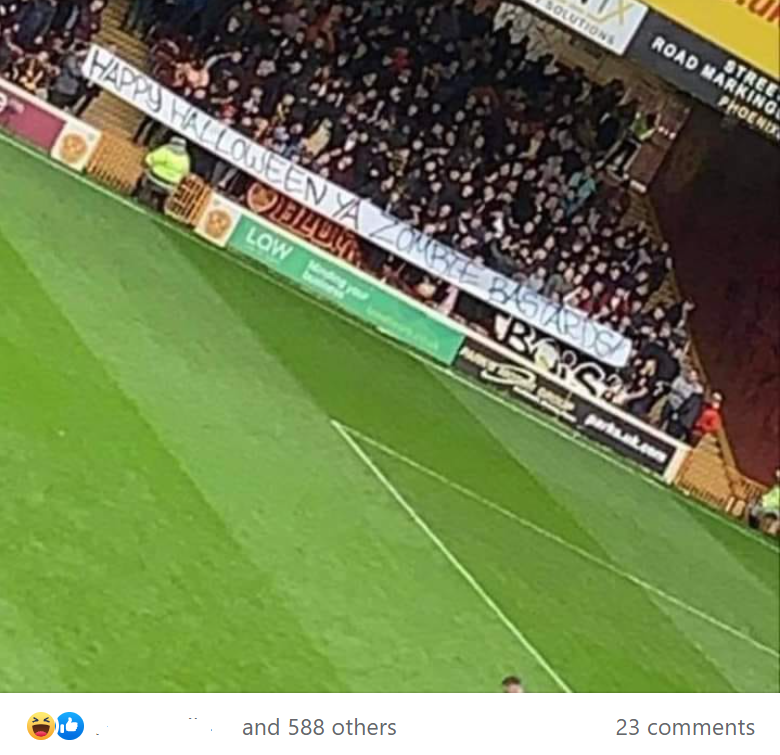 In a week we have had a Celtic director come out and agree to the continuation lie, it is good to see that Scotland's support will not meekly believe the lies of the deluded.