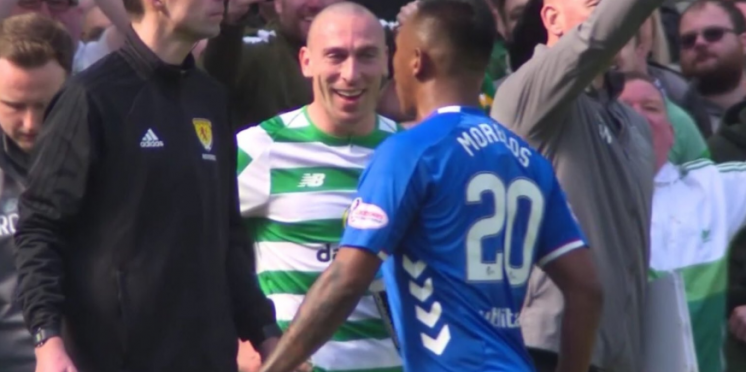 Newcastle media slams fake 20 million pound Morelos news
The Scottish Main Stream Media has again been found out as little more than a mouth piece for the Newco, themselves desperately trying to sell Alfredo Morelos to Newcastle for a reported 20 million Pounds.
The respected Chronicle Live has published a story which is widely different to the Scottish version which is itself a work of fantasy.
The report (link above) has valued him at under 5 million but goes on to say that the report itself is likely fake, not that anyone in the Scottish media will be deterred by that.
Newcastle to sign Rangers striker – Colombian media
Some interesting transfer gossip coming out of Colombia this afternoon sees Don Balon claim that Newcastle will sign Rangers striker Alfredo Morelos this summer.
The 22-year-old Colombian scored 30 goals for Rangers this season and with Rafa Benitez keen to boost his goalscoring options this summer if he stays, the report describes Morelos as Benitez's 'key objective'.
Morelos is expected to leave Ibrox this summer and the reports claims a fee of just under £5m should secure his services.
However, somewhat diminishing the authenticity of the report, it also claims that Morelos could link up at St James' Park with his international team-mate Davinson Sanchez, with Newcastle claimed to also be interested in the Spurs centre-back in what would be a hugely unlikely move.
So from what we can see the reports are for under a quarter of what the SMSM decided to value Morelos at and also the report's authenticity has been 'diminished' and is seen as 'highly unlikely'.
With Big Mike in court with the Newco looking to take them to the cleaners to the tune of 10 million pounds over their merchandising fiasco, it would be doubtful that he would sanction a move for double that amount to Dave King who he hates.
Still, you can't blame the SMSM for trying.
---