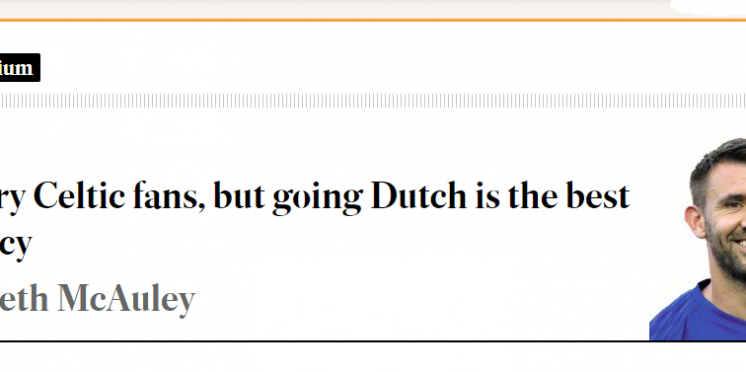 Newco players fresh Null and Void fantasy
Gareth McAuley is back in the press talking up his null and void fantasy, obviously having failed as a footballer he is going the Nacho Novo route looking for invites to Sash Bashes.
The poor mans Kris Boyd wrote in the Sunday Life
JUDGING by the reaction to last week's column, I would be as welcome at a Celtic supporters' club bash as a letter from the taxman!
Hoops fans, including Chris Sutton and Rod Stewart, were infuriated I dared to say Celtic's nine-in-a-row achievement was "hollow and tainted" as they had not won the title on the pitch.
I stated I felt sorry for the Celtic players and there would always be an asterisk against this year's Championship as it wasn't completed.
The man who was flayed on air by Hugh Keevins for his nonsensical ramblings about The Rangers not being in the Premiership at the start of our 9 in a row has repeated his hollow and tainted line here.
The facts are that our titles were won on the pitch against the opposition who were good enough to play in the Premiership, we haven't won 9 in a row over Rangers, we have won 9 titles straight.
That some Peepul seem to think that their little club needs to be in the Premiership is a nonsense, we beat the pyramid, we were top and still are and will continue to be so.
If the Ibrox club goes bankrupt tomorrow it won't diminish our next title, we can only beat those who line up against us.
Ffurthermore, we can only play by the rules and under those rules, the League was awarded to Celtic by unanimous vote including that of The Rangers.
If Sevco fans want to complain about the title then complain about the rule book we abided by and the vote their young club cast in our favour.
I hope this plank stays in the media, he is a fresh dose of delusion who is even more stupid than the average hack.
---