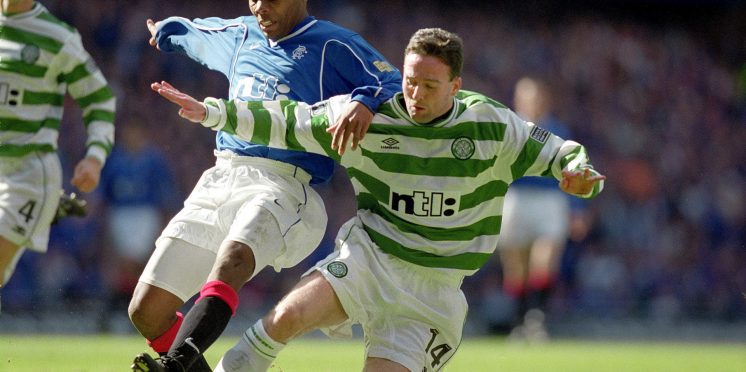 Nicholas, Walker, Commons, Lambert. Latest Celt panders to the horde
What is it about former Celts and the desire to either bad mouth the club, rewrite history or talk up our rivals whilst repeatedly using words like Oldfirm in media outlets that are themselves shambolic?
Paul Lambert is the latest to wade into the death of Rangers FC, an event we all watched in 2012 but have had to suffer 8 years of re-education whereby, a club that went out of business, died, started a Newco and wriggled out of paying its bills is a victim in a great conspiracy.
Speaking in the Daily Record, full interview in the article below, check the comments by angry Celtic fans on that thread on Twitter:
"I was in England on the outside looking in and I thought it was an absolute disaster for the game and for Scottish football.
"It was a disaster PR-wise, not only for Rangers, but for the image of our game as a whole.
"If Rangers were to get punished, fine, no problem.
"But to send them down to the bottom leagues caused real harm to the Scottish game.
"There was also the issue of denying the national team players from one of the two biggest clubs in the country because Scotland couldn't pick players who were playing every week in the Third Division, as it was at the time.
"Over the years, the Scotland manager could always rely on three, four, five Rangers players but in the Third Division Rangers had players who would never in a million years be good enough for the national team.
"Whoever made that decision, got it bang wrong. If Rangers needed to be fined, fine them. But taking them out of the league was a big mistake in my opinion."
Firstly, the decision wasn't made by the SFA, it was made by a vote of all the Premiership teams followed by all the then Division one teams, then before being voted out of the pyramid, the members of the dead club voted to begin their journey in the then 3rd division.
As for the fine, they were fined and refused to pay it.
If Lambert ever held any hope of managing Celtic, those hopes should be as dead as the club Craig Whyte bought for a pound.
---