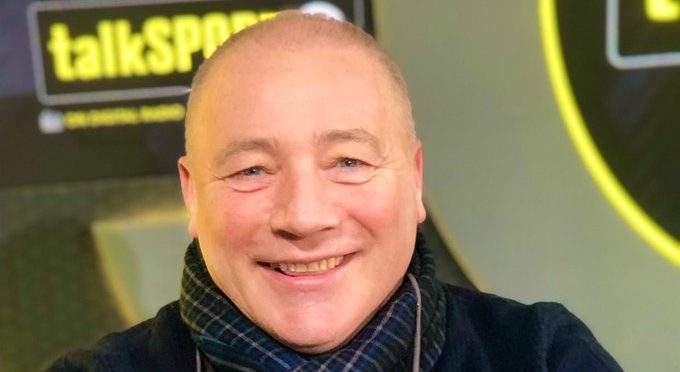 Obsessed Ally can't hide his title pain
Ally McCoist the man who oversaw the bankrupting of the Oldco as manager by failing to qualify for the Champions League and who threw away a 17 point lead in the first of the 9 in a row can't stop talking about an asterisk for the last.
Speaking to talkSPORT:
"Getting back to the point I make up here about an asterisk, the only reason you have an asterisk is to tell people it's different.
"It might be slightly different but at least you're finishing it. You can't get more different than up here where we're not finishing it, that's totally different.
"So if you're minimising the difference, yeah okay it is slightly different.
With this being the case then we can assume that Oldco Rangers can have an asterisk or a half title as it is different as they shared the 1891 season with Dumbarton.
The asterisks that are needed for the Oldco of course should go beside the David Murray years where the Oldco systematically cheated with its so-called 'imperfectly registered players'.
But SooperAlly wasn't finished there.
"I know Manchester United fans will be at the wind-up but the fact of the matter is yeah, in fact they should stick two asterisks against Liverpool's title.
"One because it's different and another one because they've been absolutely sensational just to remind everybody, 'in case you forgot, here's a big asterisk to let you know how good Liverpool have been this year'.
It is a blend of comedy and obsession from McCoist every time he opens his mouth, this coming season is going to be painful for the former Newco manager, when the 10 is on the horizon as Celtic were at Hampden, expect Ally to do walking away… again.
---