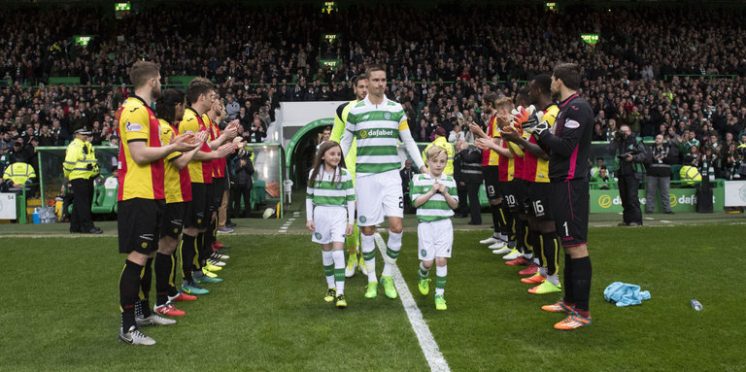 One more step towards immortality
Banana skins have seldom been so slippery as they are tonight at Partick.
Celtic will likely rest a few players with an eye to the Scottish cup next weekend, whoever plays tonight will have to uphold our undefeated season.
There will be extra pressure and possibly an honest mistake or two in the 90 minutes tonight, hopefully Celtic take the referee out of the picture and score a bag full.
We comprehensively dismantled Aberdeen in 11 minutes putting the game to bed well before half time.
Yesterday we saw the Dons score 2 against the Newco before holding off a later surge to win 2-1.
The 3rd best team in Scotland were similarly dispatched by Celtic 5-1 at the same crumbling venue as last nights game a few weeks ago.
All the form points to a Celtic victory and a continuation of our march towards an undefeated season.
The last time Glasgow's old firm friends met they provided a guard of honour at Paradise and also took a point of Celtic with an assured display.
The team that played then was without Brown, Dembele, Griffiths and Tierney.
Moussa is definitely out, i would be surprised if any of the other 3 would be risked tonight.
Whoever plays they are a level above the Jags, lets hope they prove that for 90 minutes.
In Brendan we trust.
---