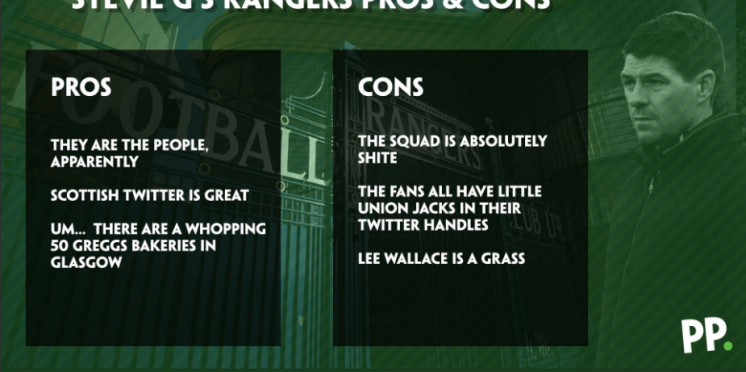 Paddy Power hilariously troll Stevie G and Sevco
Social media is a beautiful thing and something Paddy Power is again proving themselves masters of.
After the recent fan denial video, they have backed up by putting the foot into Sevco's hopes of landing Celtic fan Steven Gerrard as manager.
They have listed the pros and cons with each being a dig at the 6-year-old club.
Sevco are sure to rage but the laughing stock of European Football isn't a place for someone of the esteem of Steven Gerrard, should he be unveiled as Sevco manager, look forward to his name being dragged into the mud with Them.
I am sure the Englishman won't be offended by the light-hearted tweet, he may enjoy a pie after all 🙂
---