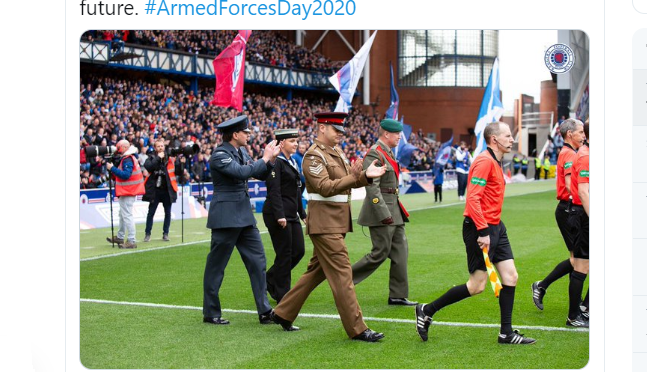 "Paedo enabler, Pape, Bheast, Poppy porn, NS WATP" Sevco fans react to Armed forces day tweet
Well it wouldn't be a celebration of anything to do with Ra Peepa unless someone was getting reminded of the history of tyranny the British Army, today being Armed Forces day ( I know I know I forgot too) had the Newco tweeting and the horde didn't dissapoint.
There are dozens of tweets from the hard of thinking, by all means jump on the tweet and get them telt.
Here are some of the tweets already up.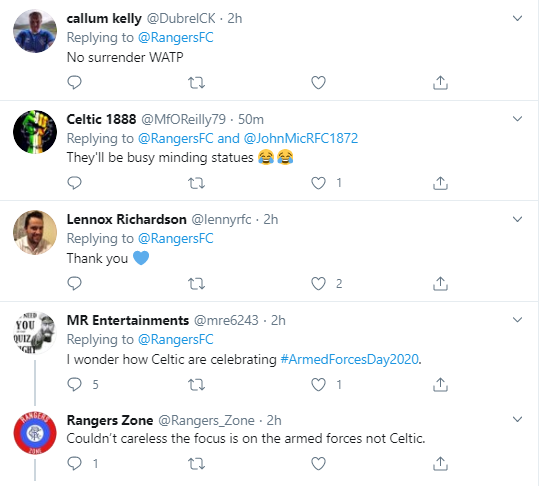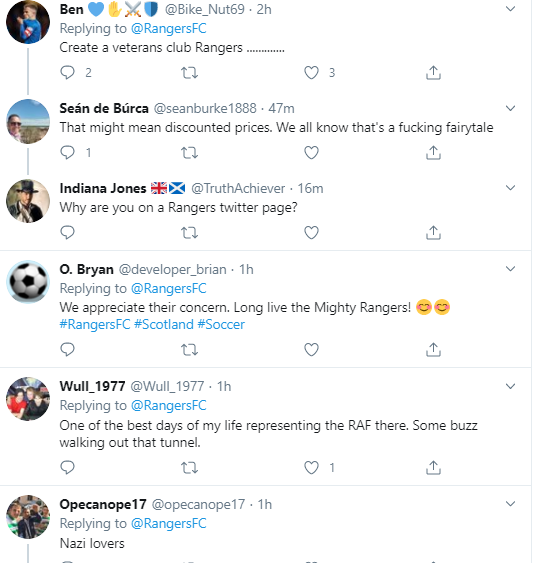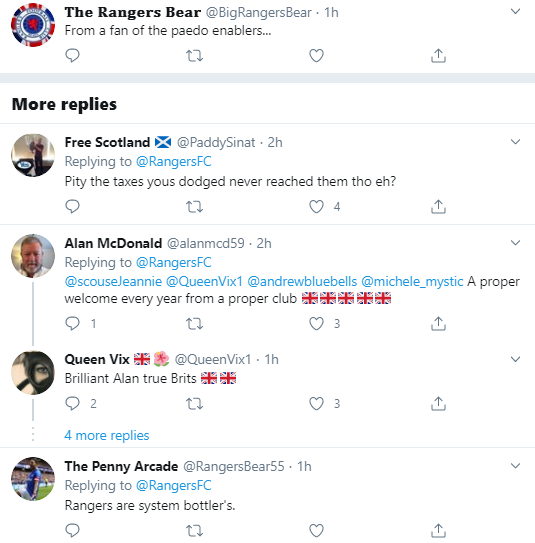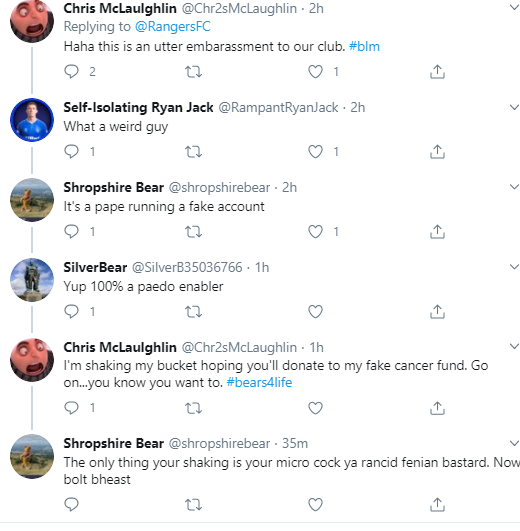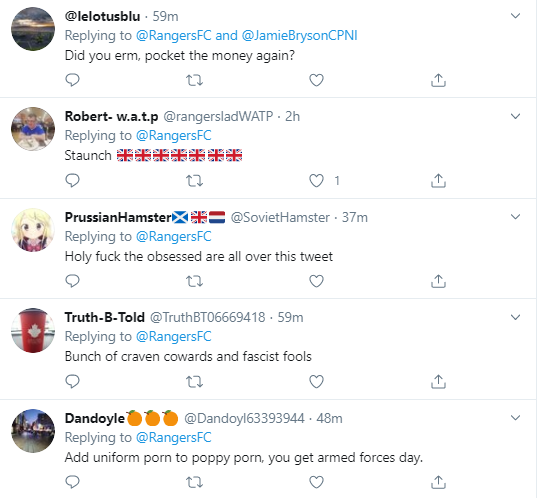 There are many others and at the time of writing this had only been up a few hours, there will be lots of special ones on this before the night is over.
---