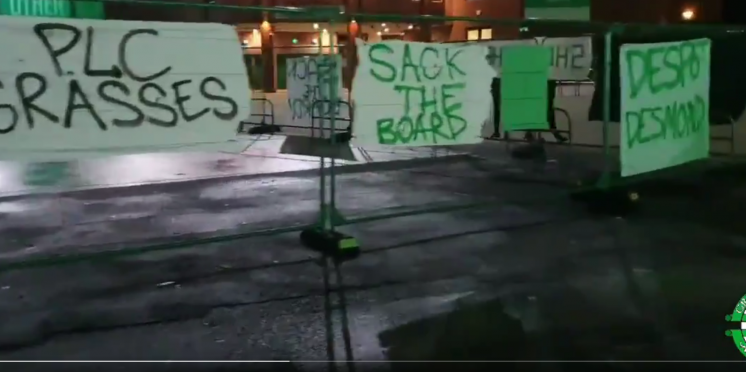 "PLC grasses, Sack the board, Despot Desmond" Green Brigade protest goes viral
The Green Brigade has launched another attack on the board with a viral video showing Celts calling for real change in not just the teams fortunes but the structure of the club itself.
After the failure in Denmark, real questions need answered after the Eddie Howe affair petered out into farce and we found ourselves without any reinforcements when the Champions league qualifiers came and went.
Should the board continue to take Celtic fans for granted the tens of thousands who renewed their season tickets both last year without watching a match and this year in hope of securing a place via ballot will likely turn on the board itself.
---