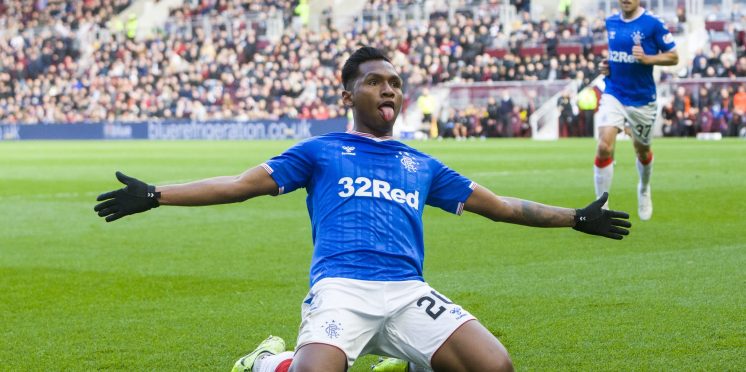 Porto, Stuttgart, Leverkusen and Lille in simultaneous Morelos frenzy as list of suitors hits 27
After Lille's failed bids reported as low as 6 million for Alfredo Morelos after the Colombian icon had allegedly agreed to terms, there has been a multitude of clubs come in for El Buffalo's signature, we are now hearing there is a concrete offer, is Alfy finally away?
Leverkusen and Stuttgart are now added to the below clubs on Glasgow Lives list who have been linked to the Ibrox clubs main asset, bringing the number of clubs linked with Alfredo to 27!
Of course some of them are repeated, Lille feature all the way back to June 2019, unlike the rest of them Lille actualy did put in a confirmed bid, it remains to be seen if Morelos is snapped up now or in the dying days of the transfer window.
Below is the history of the worlds most linked footballer, who receives the least offers, of course it could just be the media trying to sell papers, or more seriously balance the books at Ibrox.
1) Atletico Madrid ( Goal.com, April 2020 )
2) Lille (Football Insider, June 2019)
3) Hebei Fortune (Sky Sports, July 2019)
4) Al-Duhail (Daily Mail, June 2020)
5) Aston Villa (Goal.com, April 2020)
6) Borussia Dortmund (Sky Sports, March 2019)
7) Celtic (The Internet, March 2019)
8) West Ham (The Sun, April 2020)
9) Inter Milan (Goal.com, April 2020)
10) Tottenham Hotspur (Football Insider, January 2020)
11) Bologna (Il Resto del Carlino, January 2020)
12) Bordeaux (Football Insider, December 2018)
13) Valencia (Goal.com, April 2020)
14) Marseille (Football Insider, August 2018)
15) Everton (Scottish Sun, May 2020)
16) Fenerbahce (Fanatik, June 2018)
17) Beijing Renhe (Scottish Sun, May 2018)
18) Leicester City (Sky Sports, March 2019)
19) AC Milan (The Scottish Sun, July 2019)
20) Dynamo Kiev (Football Insider, December 2018)
21) Besiktas (Fanatik, July 2018)
22) Eintracht Frankfurt (The Scottish Sun, July 2019)
23 ) Sevilla (Goal.com, April 2020)
24) Crystal Palace (Goal.com, April 2020)
25) Porto (tvi24, August 2020)
---