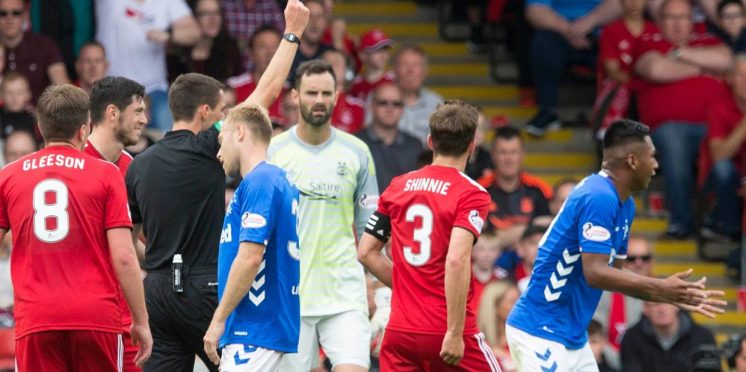 Rangers an injury away from bankruptcy as Morelos gamble heads to Pittodrie
What the media refuse to state is just how precarious Rangers finances are at the moment with 3 factors meaning that the Ibrox club needs external investment, that they are spurning the first in the form of a transfer fee from Lille is not just ridiculous, it is suicidal.
Morelos has reportedly agreed terms with Lille but the clubs haven't been able to agree on a transfer with Lille having offered as little as £6 million for Alf's signature.
However, Clyde has reported that this number is in fact £13 million with Rangers playing a game of chicken holding on for a fee closer to £20 million.
The French outfit have reportedly agreed personal terms with the Colombian and, having failed with an opening £13million bid, are now understood to be preparing a fresh offer.
But with nothing presently on the table, Gerrard confirmed Morelos will be in the squad which travels north for Saturday's Scottish Premiership curtain-raiser with Aberdeen.
This is madness by the Newco, if he is crocked in this game they will have a far greater operating shortfall than last season, there are also the other two problems facing the Ibrox club that no one is reporting.
Secondly, is replacing the revenue that comes with Europa League qualification, at £20 a ticket 50,000 in Ibrox means a million pounds, 4 qualifiers have them a minimum of £4 million down before any possible group stages come to fruition.
Thirdly the Castore deal isn't all it is cracked up to be, you can't find it available anywhere except where they boycott and the deal has been reported to be heavily based as the Hummel deal was on performances.
So in conclusion Rangers who yesterday paid their deffered wage bill have no money coming through the gate until at least October, have last years operating shortfall and can't sell jerseys to anyone as the brothers can't make enough and can only sell them through a retail outlet the Peepul won't buy through.
But yeah, by all means, turn down £13 million for a player who has never scored against Celtic, if he gets so much as a dead leg on the weekend at Aberdeen, creditors will start talking about ring-fencing money before Celtic take the field against Hamilton.
---