So after an Ibrox fan called out the racism at Ibrox his timeline is being peppered with both support from both clubs and also attacks from those who see no issues whatsoever from a certain demographic.
Of course sparks are flying between fans across the divide as they argue the point, a new account which is liking hundreds of accounts in order to grow quickly has embarked upon a thread and given a most surprising answer to the everyone anyone conundrum which faces a support that spends its spare time doing the bouncy clapping on Orange marchers.
"Anti-women" add that one to the dictionary, it seems he is a gay rights activist too. But a cursory look at his timeline shows him to be far from that, imagine my surprise.
Security risk, that is to say if the security guards can prevent the people from lynching them, seriously if that is what they call tolerance then goodness knows what they will call belligerence or bigotry.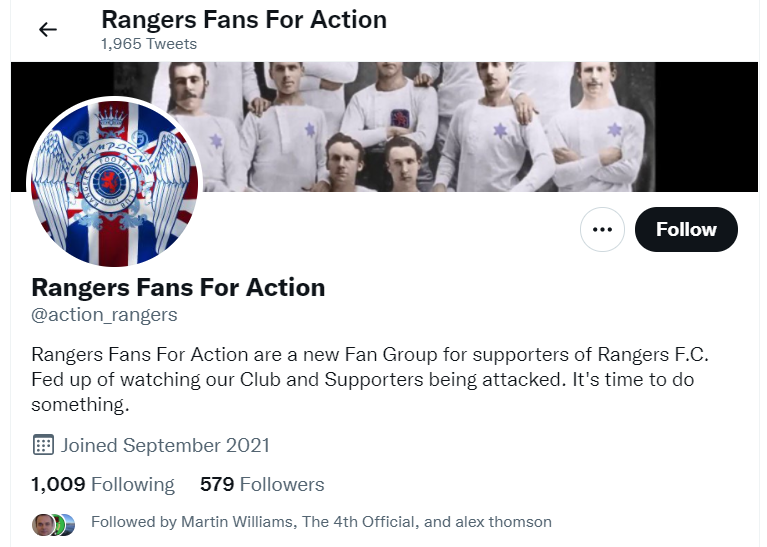 This account opened this month, has tweeted 1965 times is following hundreds more looking to get follow backs, they are of course looking to "do something" after watching their club be attacked.
On the weekend, such attacks included an offside goal in a 1-1 draw that sent them top.