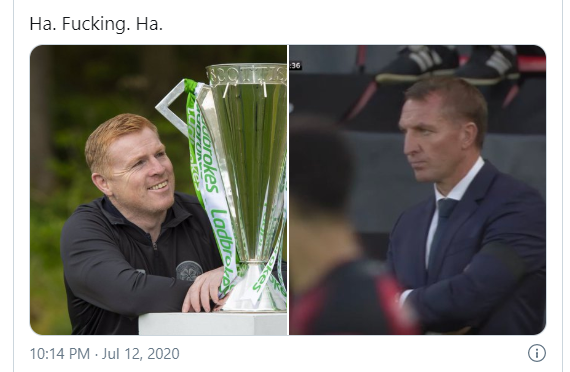 Rat on the brink of UCL collapse as Bournemouth slaughter the foxes, Twitter explodes in laughter
4-1, drink it in Tims, the man who left in the middle of the night has just been smashed back to reality by a team in the relegation places.
Bournemouth moved to 31 points still 3 from safety with just 3 games left, mathematically they can make 40 points itself the barometer of safety.
Rodgers team were just the 8th scalp that Bournemouth managed to beat all season.
For the first time in my life I am actually hoping Manchester United win their next game (I don't support any team in England) as they play Southampton and being just a point behind Leicester they can of course jump them and knock Leicester down to the Europa League places.
The next 3 games will see where Leicester finishes the season, naturally after getting a massive contract extension reported to be 10 million pounds a year for 5 and a half years.
Paying him out would be no easy feat, like Steven Gerrard at The Rangers, a good run up until Christmas doesn't mean the manager is worthy of a huge pay increase.
I bet the both of them can have a chuckle… all the way to the bank.
Celts on Twitter had a good laugh too
---