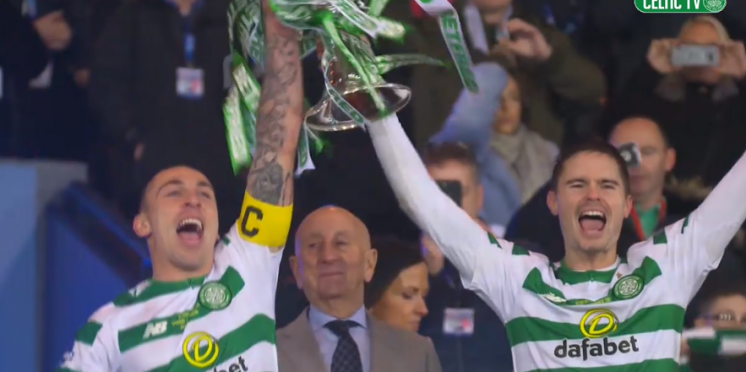 Records tumble as the Sheep crumble
Celtic won their seventh successive trophy this evening with a strong display against a thuggish and petulant Aberdeen team.
We laboured to the victory after missing a few early chances and failing to put the game away from the penalty spot, our resilience however after being kicked from pillar to post by the Dons was flawless.
Today marked our third straight League Cup victory, something that has seen our record in the competition improve from 15 wins and 15 losses to 18 wins and 15 losses.
We have also knocked the Oldco's record tally to under double figures, Celtic are now just 9 trophies shy of their tainted haul.
Today we won our seventh straight trophy, something that has only ever been done once before, back in the '90s when Celtic was trying to stop David Murray's team from winning 10 in a row.
If we win the Premiership for the 8th consecutive time in May then we will also win our 8th consecutive trophy making the record our own, one that is unlikely to be beaten unless we ourselves extend it and go on to win the Treble Treble.
Newly re-signed midfielder Ryan Christie got his hands on his first silverware as did Scott Bain in goals, a player who would walk into any other SPFL team.
It was a day of massive positives all round, we now have a grueling December whereby we will find out of we have a future in Europe and where we will finish on the League ladder over the break.
The last fixture before the break is against the Newco at Mordor, tonight they sit in a fool's Paradise of being top of the League, somehow, I don't think many of them are celebrating.
Congratulations @CelticFC 7 straight trophies ??????? pic.twitter.com/KmuBWMDVhg

— Indy Celts (@indycelts67) December 2, 2018
If you are on Twitter then please follow Indycelts there. Over 920 followers, trying to get up to 1000. We follow all Tims back 
---