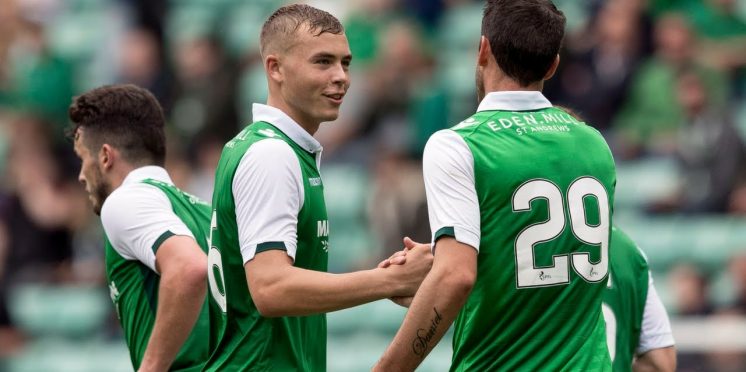 Ryan Porteous in Scott Allan out
Hibs fans are calling for their club to 'announce Scott Allan' and if they can scrounge some of the money they banked from the McGinn transfer to pay for him then all well and good, if not, Ryan Porteous would be a decent swap.
Now that is being a bit spurious, I assume we would also have to stump up a few hundred grand but not more with Allan in the other direction.
Porteous was outstanding for Hibs in their win over Celtic a few weeks ago, he gave as good as he got home and away to Sevco and has played well throughout the year, at just 19 he fits the bill for a young player whose worth is only going to rise.
He has been capped at Under 18, 20 and 21 levels for Scotland and under Brendan would develop into a fine player for Scotland.
Porteous is also handy up front with 3 goals from 15 matches this year for the Hibees, Simunovic has two in 54 appearances over 3 years, Ajer has one in 31 appearances in 2 years and Hendry has 0 in 24 games.
That is the same amount of goals in 15 matches as all 3 of them in their 109 combined matches.
Now I understand the criticisms that will come with this, he is an upcoming SPFL player and not European class, we have already been bitten by Hendry speculating for such defenders and there are no guarantees with Porteous.
However, he is young strong and plays as a Central Defender, he is clearly up for the big games and Hibs want one of our players either for free or for next to nothing.
If there was ever a time to go into the market for him it would be now, we could pick him up for a song and with our lack of options at Centre Half he would find himself with a good chance first team football playing for major honours at a big club.
---