The people are not paying the asking rates of the players and their agents with the January window now open more than 24 hours with no movement from the 9 year old club busy at arranging its 150th birthday celebrations.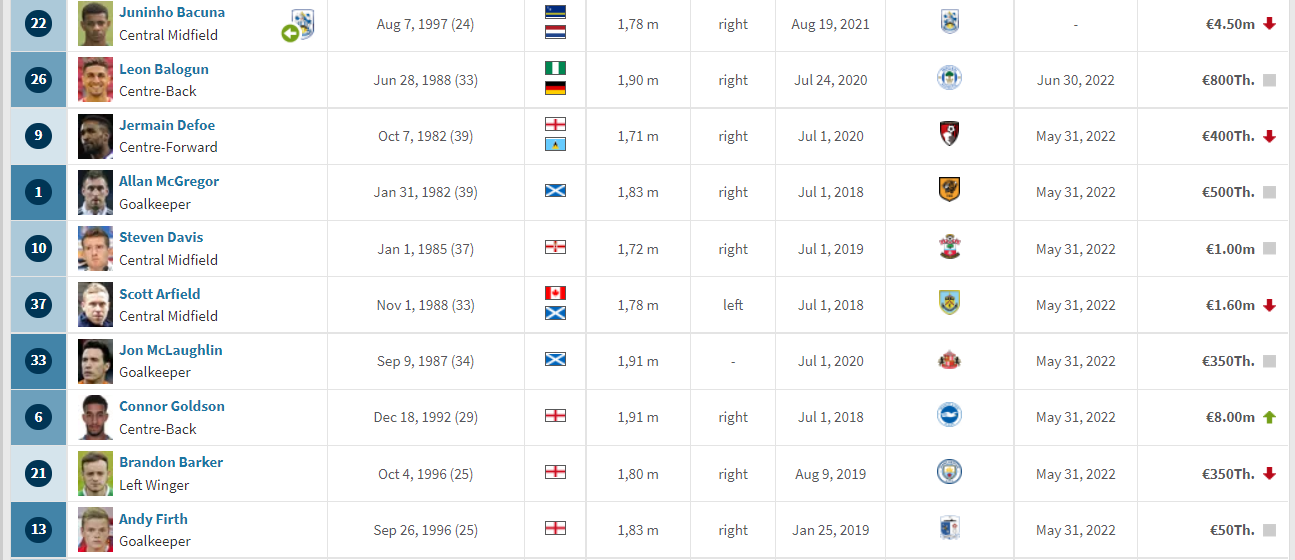 The list above is actually of 10 players with Bacuna also due to leave at the end of the season unless Sevco can pay around £4 million according to Transfermarkt.
Goldson, Balogun, McLaughlin and Arfield, may well be victims of a 31st of January raid, they would all leave for a song then or sign precontracts for zero to join pastures new in June.
Barker and Firth could walk around Celtic Park in their tracksuits and no one would recognise them meaning Sevco are probably looking forward to them getting off the books.
Davis and Defoe are likely to retire at the end of the season, regardless both have been decent players for the Newco and ones they will need to replace in June.
All in all, there is a loan player who will leave, 2 old players who will retire, 2 mince players they will say goodbye to and 4 players who will be tested should offers come in for them.
Oh and there is Shagger, he isn't going no where, not this time anyway.