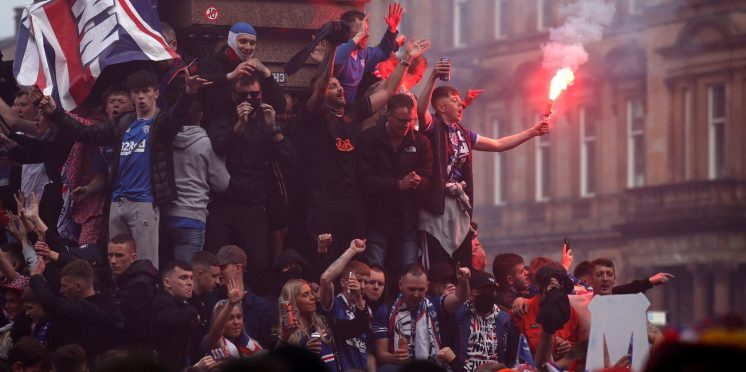 Sevco fan "arrested and charged" over George Square shame
Well a day after the First Minister called out the anti Catholic hate prevalent in the George Square COVID party we are finally seeing some of those who injured 47 Police officers begin to be charged.
There were so many images on social media clearly showing blind drunk Ibrox fans bashing each other and throwing barricades and bottles at the Police.
Let's hope this will be the first of many.
Check the replies from hurting zombies on this thread and by all means add your own reply to those who are always the victim.
---