You must blame the schools over the grammar coming from Newco fans these days, those once entitled to get a job in a shipyard with a poppy on their breast screaming about Tarriers having a V for volunteer on their shirt whilst fighting in either war without making a fuss have steadily lost any true grip on reality.
Celts were on hand to have a laugh.
Once again Sevco are showing their true colours, this just as we have a far more subscribed poll since taken down by Twitter calling for a sectarian death penalty.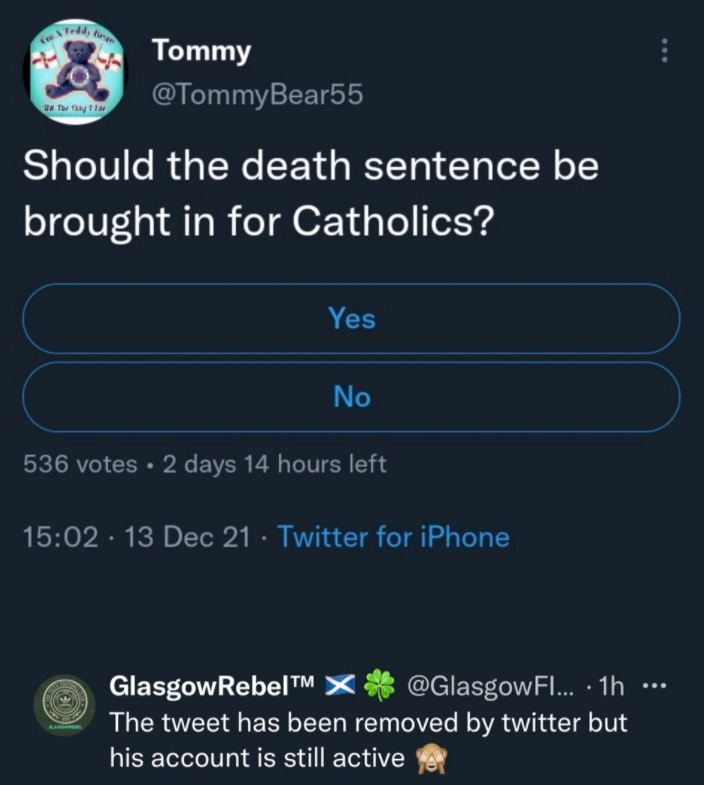 Everyone anyone????