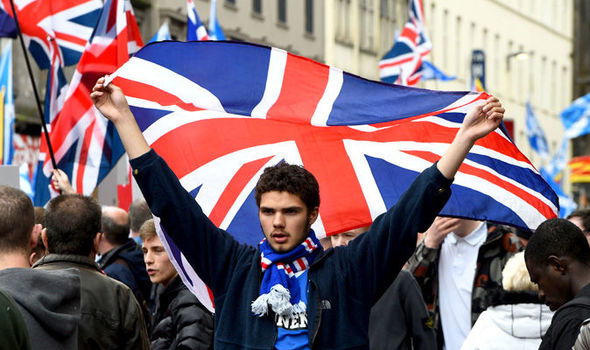 Sevco fans scream abuse at Independence march
As the fight to free Scotland from the Tories continues, it has again been too much to bear for a certain and particular demographic, Sevco fans found time from sneaking a late win over Killie to sing Rule Britannia and to abuse people who were carrying their flag.
After braving the Unionists the marchers were encouraged and applauded by those who followed.
Unionists screamed and howled at the estimated 90,000 Independence marchers holding placards saying Unionist City Glasgow, however they could only manage a handful of haters to abuse the sea of Saltires.
As a cliff edge Brexit nears and with yet more cuts are proposed to Scotland whilst the price of oil is rising steadily, it seems the chances of a second Independence referendum are gaining pace.
Much to the displeasure of the dinosaurs across the "Unionist city."
---