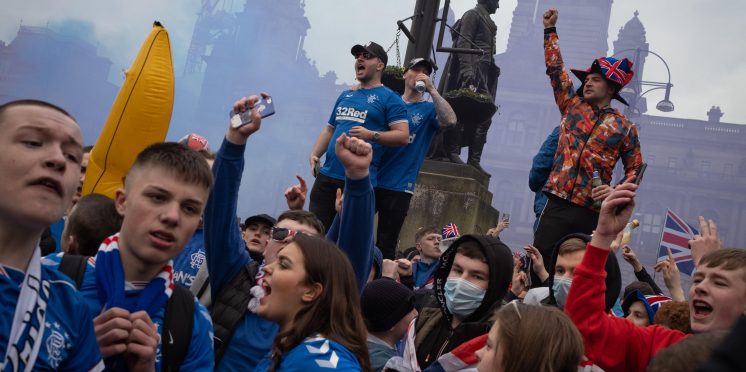 Sevco statement is out, a pre apology full of the usual drivel
Sevco have released a statement which is basically a pre apology high on rhetoric and almost bracing for the inevitable debauchery its fans are famous for, last time around it was smashed benches, public masturbation and bouncing around like idiots after being revved up by someone calling out the toilet windows.
It talks about 150 years of tradition and a 55th title and refers to liquidation as the darkest of times and even puts a world record in their with another dose of 55 for good measure.
It also asks for them to celebrate within their own community, something that will likely be the city centre with Peepul looking out for anyone remotely different to Them so they can abuse them.
The full statement is below or you can go through the link on Twitter, the thread is awash with denial and hyperbole.
This Saturday will be a historic day in the illustrious history of our 150-year-old institution. It's been a long journey over the past 10 years and we would not have achieved '55' without the loyalty and support of you, our fanbase. You have followed us through the darkest of times, and have stood firm, in anticipation of the club lifting the league trophy for a world record 55th time.
It's a day to enjoy and to celebrate the achievements of our club, and the title win by Steven Gerrard and his team. However, we are cognisant that the battle against Covid-19 is far from over and that the virus is still live. It hasn't gone away.
Please celebrate this historic day for our club in a safe and sensible manner, respecting public safety- adhering to the current government guidelines and restrictions which are still in place.
In particular, please be mindful of the government guidelines regarding gathering in large numbers. If possible, please celebrate within your own community.
Once again, we thank you for your unrivalled support, and look forward to welcoming you back to our stadium to create the famous Ibrox atmosphere, once restrictions permit.
---