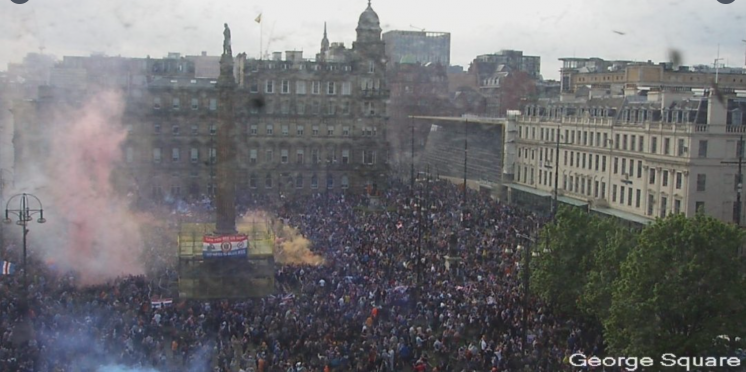 Sevcovidiots take over city, urinate on Celtic store as violent video emerges.
Well you have to hand it to the police, they have really banked a casher for standing around doing nothing allowing the people to get sick and break every possible law there is let alone social distancing.
Check the state of Them.
If all this public urination wasn't bad enough, of course the bears turned on each, everyone else including shop owners new to keep far away from the horde.
The police response was…
---