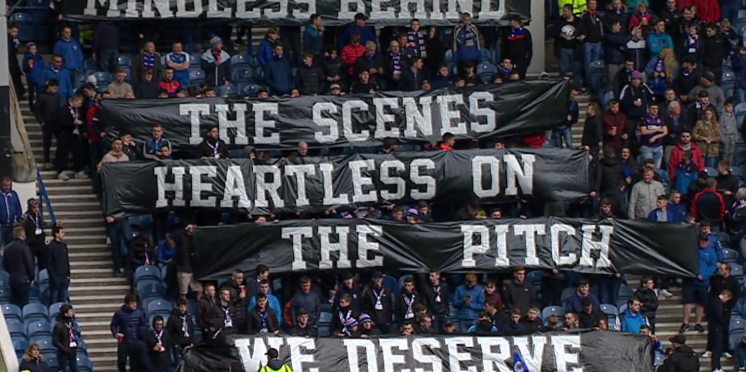 Skint Rangers NASCAR jersey develops further as Tomket tires join SEKO
The Rangers are adding sponsors no one has heard of to their performance enhancing strip that can't be found in stores.
Twitter had a good laugh at it with Sevco fans themselves appearing uneasy with the announcements which are starting to make The Peepul look like NASCAR fans.
Jump on this thread and add your own comments.
Here are a sample below.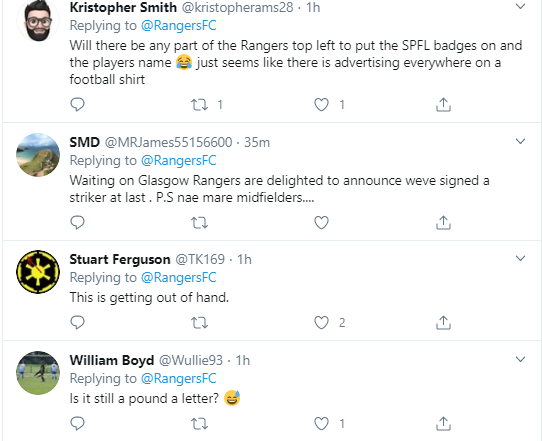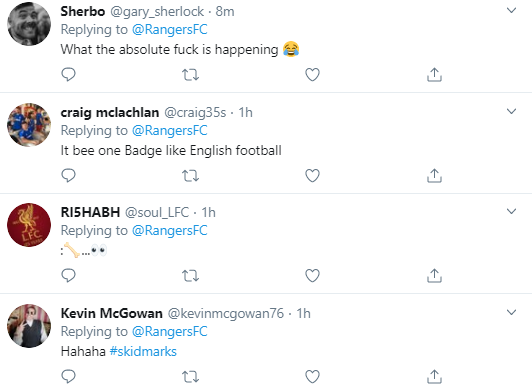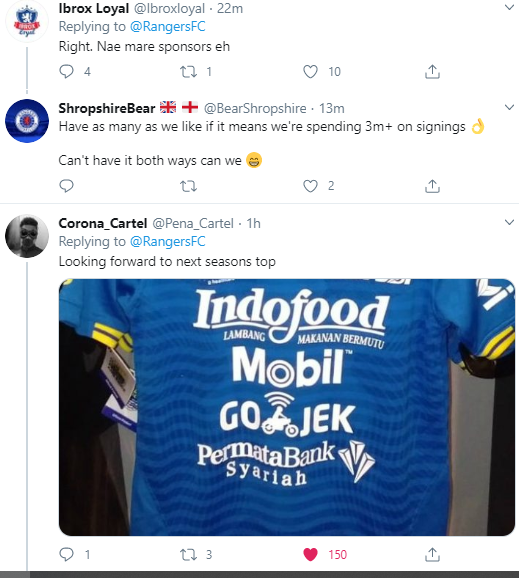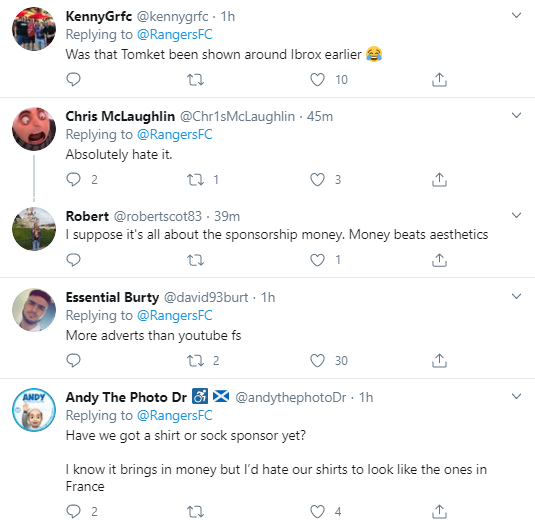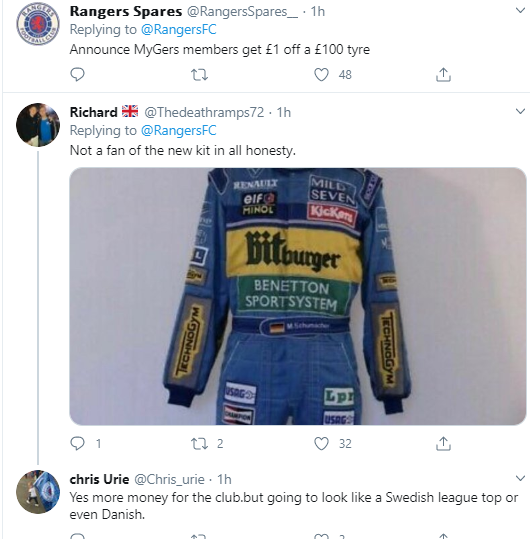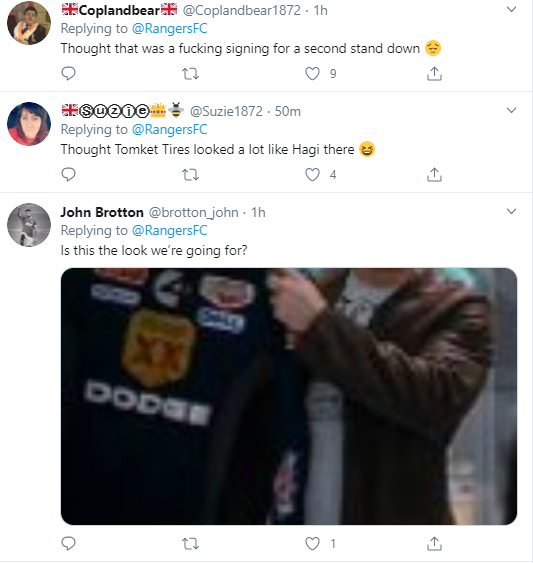 ---