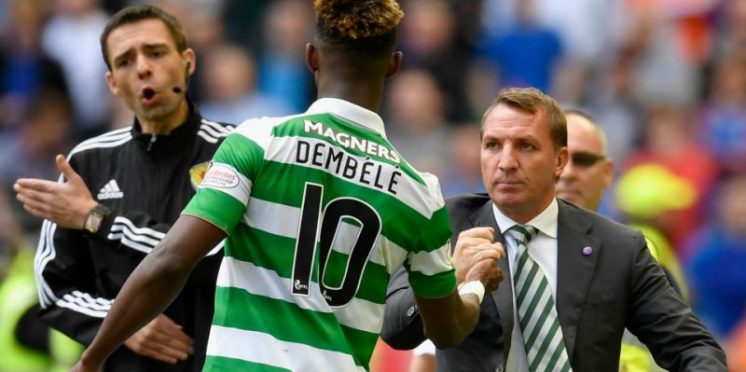 Slap £50 million on Dembele and tell them to pay or piss off.
The ongoing saga that is the SMSM's best efforts in selling young Moussa Dembele is getting ridiculous. Southern managers, agents and news papers have joined their Scottish counterparts and are going to continue with another 6 weeks of speculation leading up to the opening of the transfer window.
Then they will howl at the moon and throw rocks at the wind in their attempts to move him and Waggy to different levels of the footballing stratosphere. Waggy, the fallen penalty king is looking like a return to the lower regions of English football. Moussa on the other hand can pick and choose his next club.
More importantly he can choose his manager and environment in which to mature as a footballer and a young man. Celtic are not a club of Neds like Barton, Gazza or Charlie Adam. We are a club of values and ethos and Moussa would do well to stay on and learn how to play his trade at Paradise.
The best thing is, i think Moussa already DOES know that. He is learning his football under the fantastic Brendan Rodgers, a true breath of fresh air into our club and Scottish football in general. Why would you leave to go learn how to never get the ball under Mourinho? If Moussa wants a midfield that crosses halfway from time to time he would do well to steer clear of Jose's millions.
He would earn but he wouldn't learn. At Celtic he is making plenty of coin for a young lad, he wants for nothing, whats the hurry in the next deal? Celtic should put a hands off 50 million pound price on his head and tell football to either pay or stay away. We are in no need to sell and have our own projects like 10 in a row and the Group stages of the Champions League that Moussa is essential to.
---