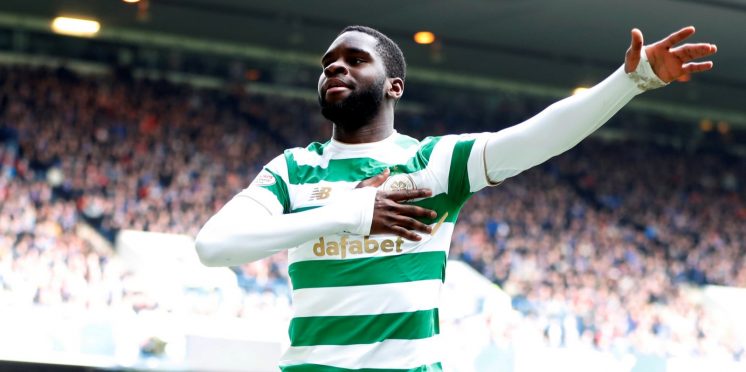 SMSM operation sell Alfredo for Sevco's sake turns to operation sell Eddie for FFS
The SMSM is an amazing thing, they seem to know about what is going on in Dortmund, China, Milan, Leicester, Newcastle and even Napoli but can never provide a quote to back up anything they ever print.
Their fantasy world hit a brick wall today with Eddie affirming his commitment to the Hoops categorically, there was nothing to see any agitation, any desire or anything other than a desire that to play with his 'friends'.
Eddie is a rational man, he knows full well that if he stays the course and delivers the 10 then he will leave Celtic to a huge club and also be forever welcomed at Paradise as a man revered among our greats.
Something KT decided against, but I am not here to complain about that, the money is after cashed, the player has gone and we have our projects to develop in his space.
With Edouard, he was arguably the most expensive project we ever embarked upon, arguably due to the fact you could argue if he was a project or not.
When we bought him off PSG, many thought we paid above and beyond, no one is saying that anymore, he was a snip at 9 million, hell if he were at an English club imagine his value at the minute?
The SMSM knows full well that over 38 matches the better team wins, they also know that team is Celtic.
They also know we are a bonafide selling club, we have a business plan and it is one we all rage at and love in equal measure, we hate to lose our players but love our continued existence, something not all clubs in Glasgow can state the same.
The SMSM are desperate for us to sell Eddie, even if it brings in 30 million-plus, they know we won't break the bank on a striker to replace him, it isn't in our business plan.
They know as well as we do, this Bhoy carried us last year after Moussa left and he helped us to a Treble, if he stays the next 2 years they are doomed.
Edouard must stay, all bids must be rejected, this Bhoy will haunt their sleep in a generation, Eddie is the man who will lead the charge to secure the 10 with, there is no point for us to search, only to secure.
---