Well you have got to give it to the Newco, they seriously understand that their fans will take any amount of punishment as long as they are winning.
Accordingly, they have since been hit with 3 separate charges for their 3 game package despite having ordered one single package.
The £117 is in fact £120 now, as the money is to be taken 3 times at £39 plus £1 administrative fee.
Follow Follow is actually quite relaxed about this.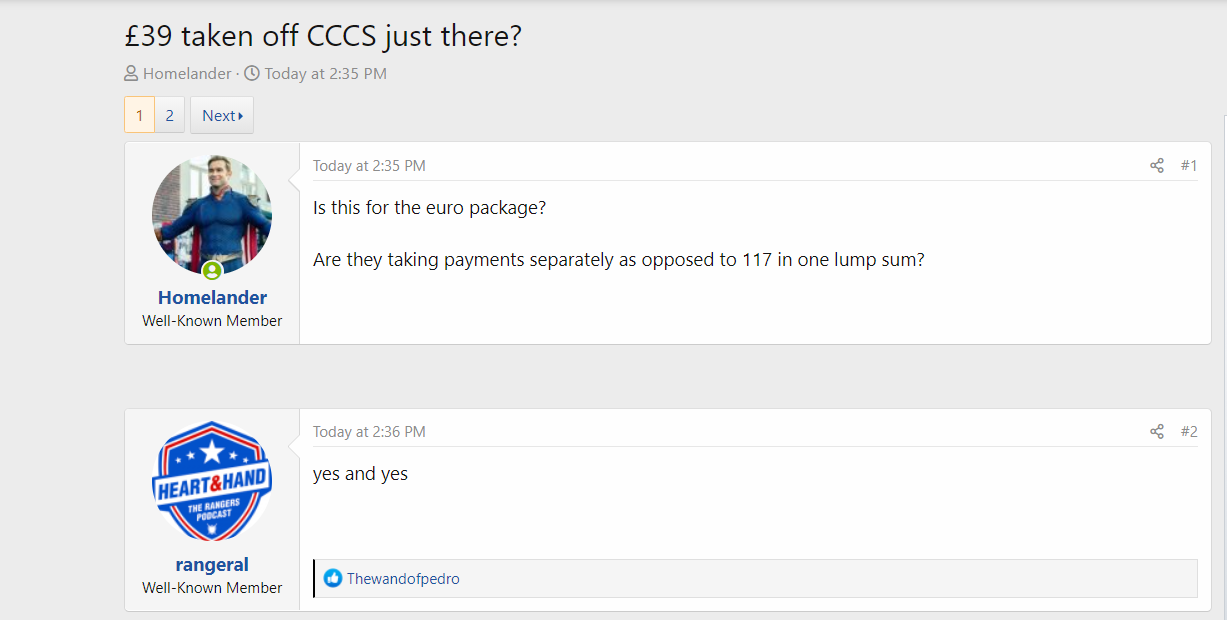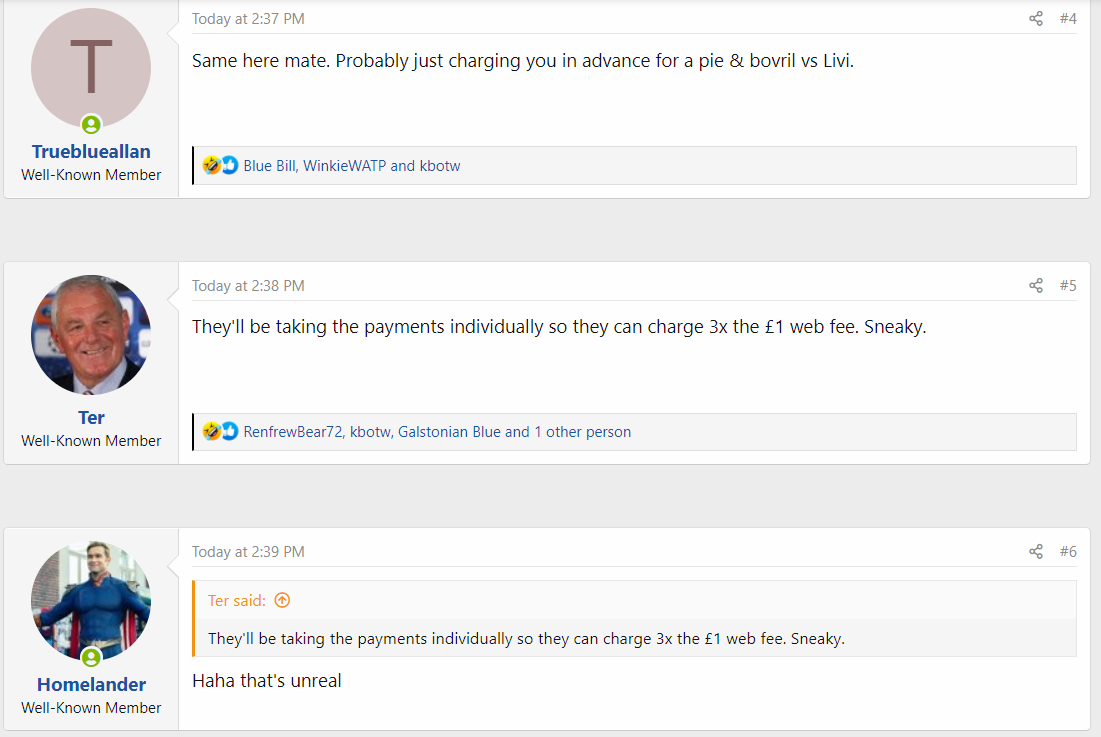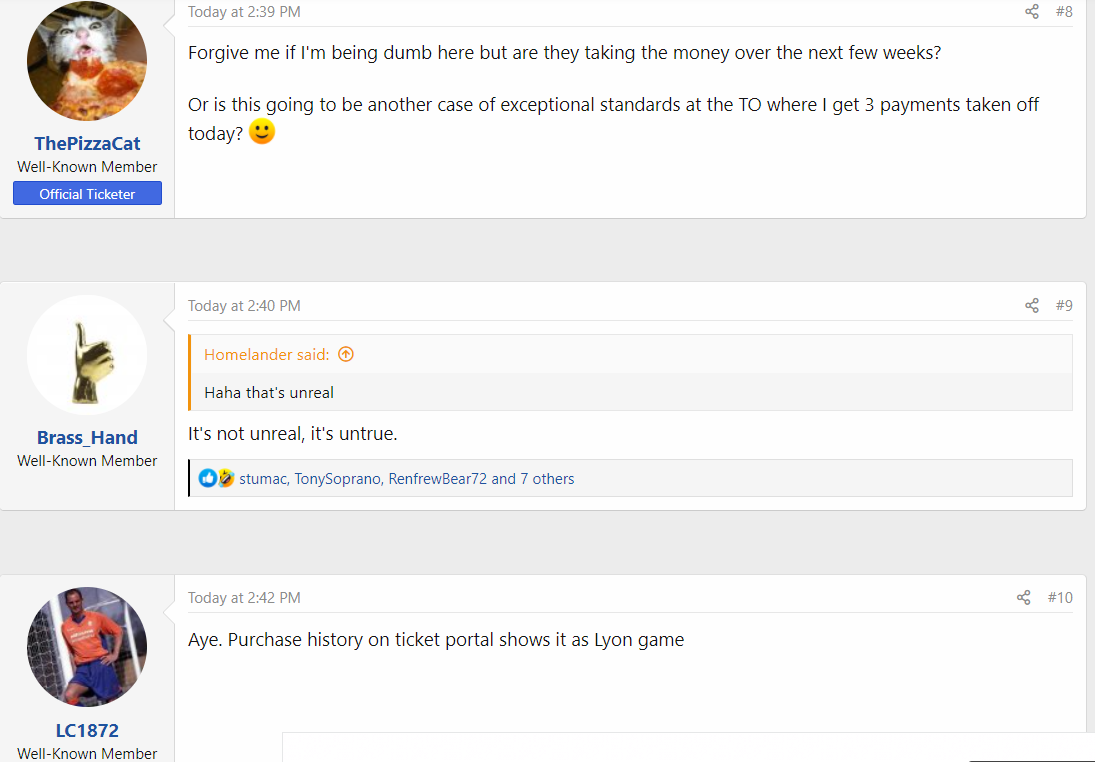 What this amounts to is over £150,000 over 3 games for Sevco, wow they must be skint to pump their fans this way.