The Cinch League Two isn't the sort of place you would expect to see a racist attack but one was reported on the weekend, Kelty Hearts striker Nathan Austin complained about being racially abused and Albion have begun to carry out an investigation, their response has been brilliant.

The Coatbridge Boys will not be allowed to enter the stadium until the inquiry is finished.
Other clubs in Scotland or at least one in particular would have to kick out tens of thousands if this were a uniform policy.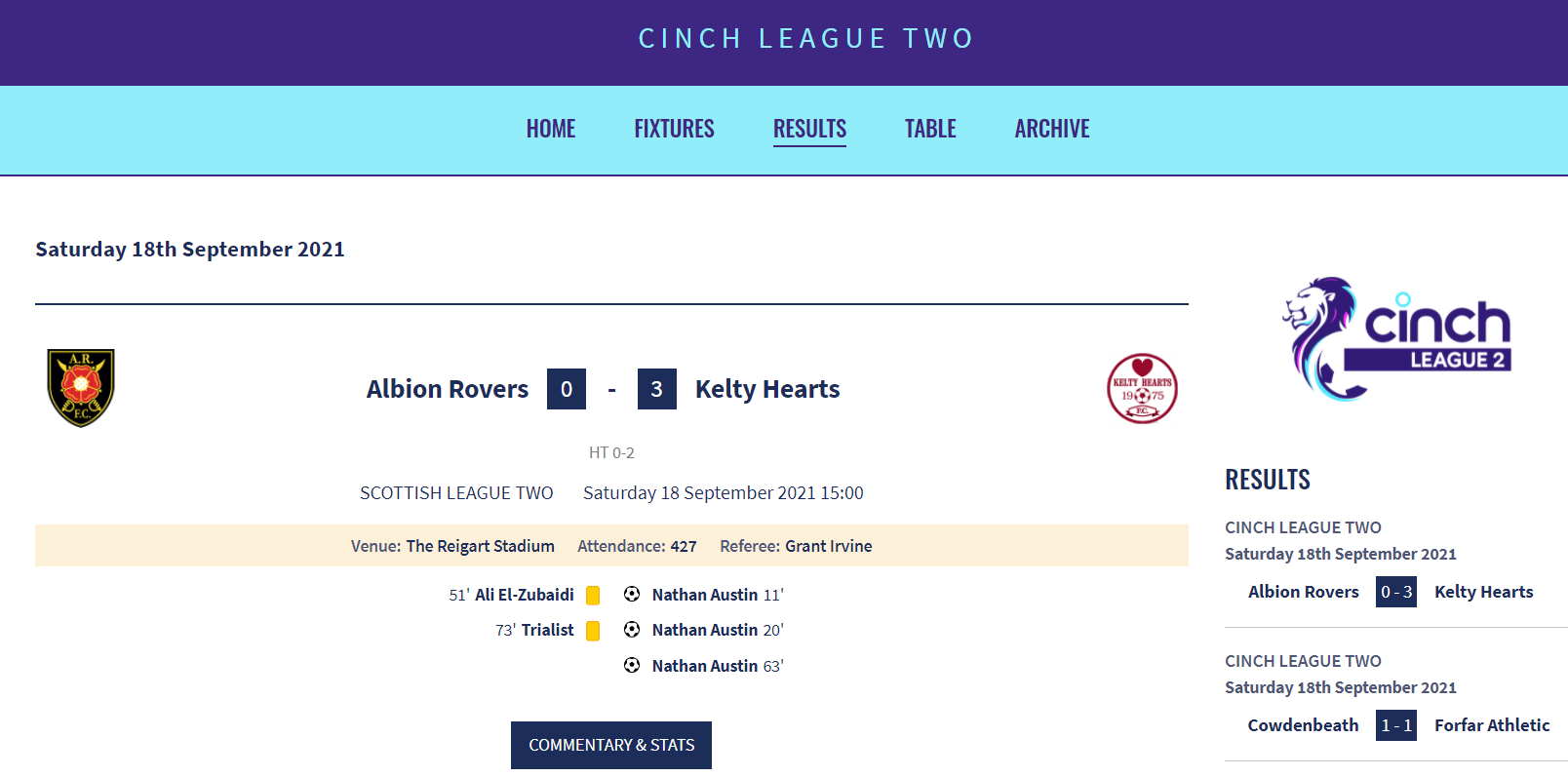 The crowd was only 427 meaning that you should be able to clearly hear what people have yelled out.
That Albion Rovers are taking this seriously is something that should make other clubs in the SPFL sit up and take notice.
On the weekend this Black Rangers fan left the stadium after a Black player scored against The Newco and was racially abused by swathes of the crowd.
I wonder if the 9 year olds will have as much strength as the League two team?
Don't hold your breath.