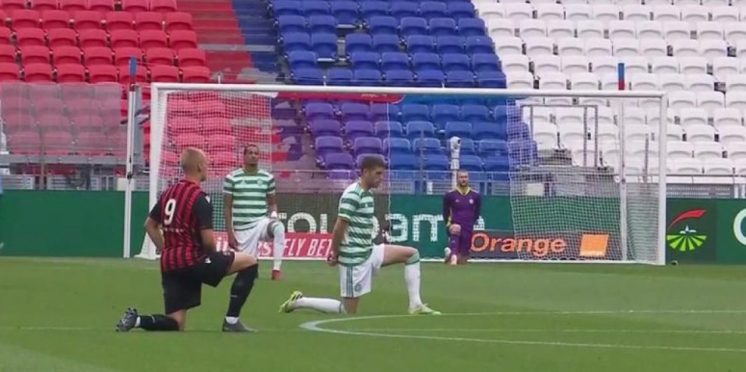 SPFL confirms all clubs will take a knee this weekend
Great news in the fight against racism with the PFA and SPFL agreeing to team up with Show Racism The Red Card and to take a knee in support of the Black Lives Matter movement.
As reported in The Sun:
"We spoke with our representatives at all Premiership clubs and they were in agreement that they wanted to show their support for the Black Lives Matters movement.
"Football and footballers have a powerful voice and our members wanted to use that for the greater good to help spread the vital anti-racism message.
"We are proud sponsors and supporters of Show Racism the Red Card and the fantastic work they do to educate society about how we must stand up to racism in all its forms.
Footballers certainly do have a powerful voice and it is wonderful to see that the platform of the beautiful game is to be used to spread a message of tolerance and equity.
Show Racism The Red Card added.
"We're grateful to the SPFL for enabling the players to take a knee.
---