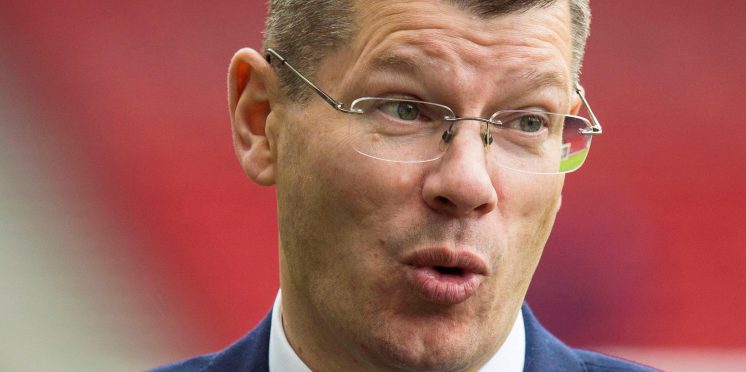 SPFL start making plans for awarding titles in an incomplete season
No sooner have Sevco got themselves a wee buffer and the SPFL is making plans to award titles should the season not be completed due to Covid.
As reported by the BBC:
All 42 Scottish Professional Football League clubs will be consulted on contingency plans for another incomplete season.
The governing body aims to formulate a strategy for titles, promotions and relegations in the event of a coronavirus-related curtailment.
Clubs will be asked a series of questions regarding their views.
However, only if there is a consensus of similar opinion is it likely a formal ballot will take place.
In late July, the SPFL board lost a vote to take control of the season should there be a repeat of the Covid-19 shutdown.
The plans for a consultation with clubs emerged after all 42 SPFL sides held a meeting on Monday morning.
Several games have already been postponed this season, with Motherwell's last two fixtures called off on the day of the match after their opponents – Kilmarnock and St Mirren – did not have a sufficient number of players to get the matches on.
In fairness, it is probably a good idea to do this now, Sevco will be more likely to agree whilst in front, that and I honestly believe that we will still be champions at the end of the season, whenever that may be.
---