Well the State Aid Loon has dropped his meds on the floor again and has popped up with a new account and set of accusations, these ones more outrageous than usual, the deflection tactics have adapted to a time honoured script that is a wet dream of the Peepul, to close down our education system and force us to assimilate to their thinking.
That said, I hated my 13 year stint in Catholic schooling, but have always said I am glad I went through it, the discipline was excessive, the amount of homework ridiculous, hated the uniform, got bored of praying and oh yeah…. cant remember when I was instructed to hate anyone, actually remember hating got you detention and your parents rung.
But it is a far better system than what they go to, I went to school with lads in Turbans, Chinese and all sorts of others whose parents just wanted them to get a good education, the idea to shut down Catholic schools is nothing more than an attempt to erode Catholic identity, I and many who read this will know that we were never permitted to hate at school, let alone be taught it.
There are dozens of quote retweets and comments on these threads, by all means add your own.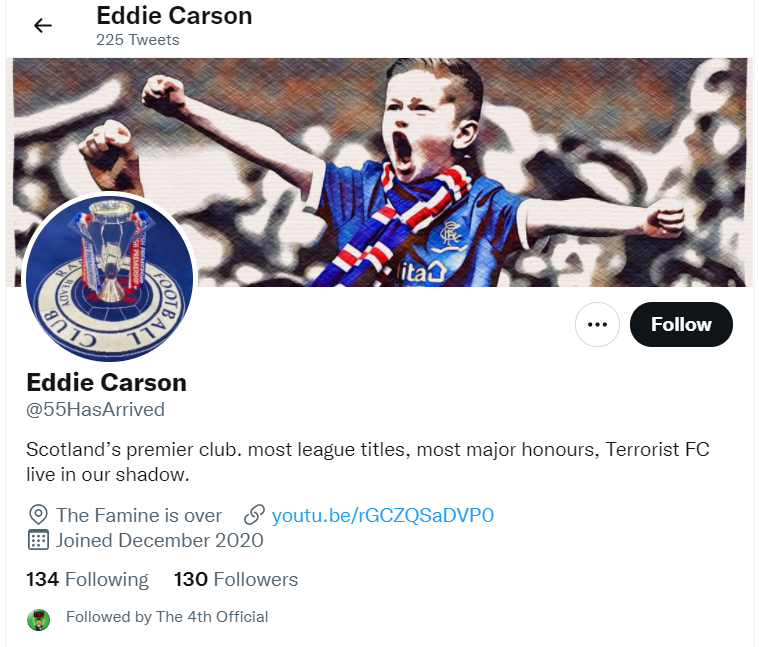 This anti British racism campaigner also has "The famine is over" in his bio, sorry mate but you are a shallow hypocrite with more twitter accounts than brain cells.
Funny that the 4th official follows him.
The roasters on that platform are cut from the same cloth as Joe Black and his other identities.