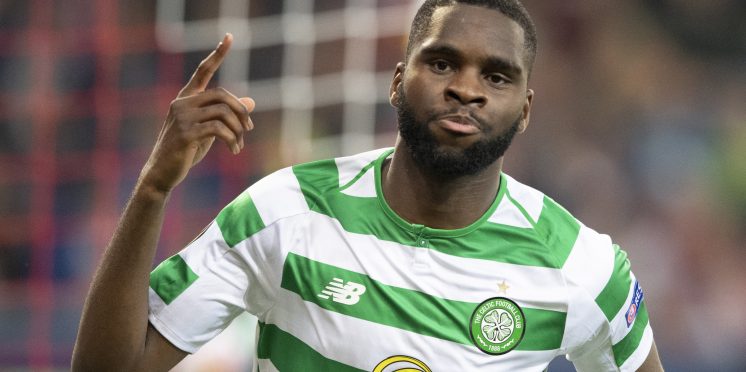 Sutton demands announce Edouard "You can't be a selling club with 10 on the line"
Chris Sutton has suggested that Celtic fans will burn Paradise to the ground if Edouard is sold, whilst that may not be true, hell mend the board member who cashes a bonus after Celtic supporters have sold out the stadium, bought all the merch we can afford on the back of a record deal with Adidas.
Speaking on the Record podcast as reported by the Daily Record:
"How many times have Celtic had the opportunity to win 10 In A Row and make history?
"We all know that. Imagine the message it sends out to the support this season if Celtic sell their star man, their biggest player.
"Odsonne Edouard is aware of what's at stake. This shouldn't be a discussion. It doesn't matter how much money Celtic are offered for Odsonne Edouard. There's history on the line here.
"We're not asking him to stay for another seven, eight years. We're asking him to stay for 12 months.
"There isn't a number. It doesn't matter what's offered.
"The punters would burn the stadium down if Celtic sold Odsonne Edouard and showed that much lack of ambition.
"After 10, things may change, and I think we all understand that, we know Celtic are a selling club but you can't be a selling club with 10 In A Row on the line."
It is hard to disagree with Sutton, with the Ibrox club out buying Roofe and Itten, Celtic have no need to be threatened by their arrivals, this would change drastically however should Edouard be sold and replaced with the likes of Steven Fletcher.
The Celtic support as a whole has chipped in to make sure we get through the Coronavirus, it is time the board got us through the next 12 months, even if it means running Eddies contract down to the last year.
10 in a row is a priceless opportunity, the club does't need the money, we need our best player, we need to win the 10.
---