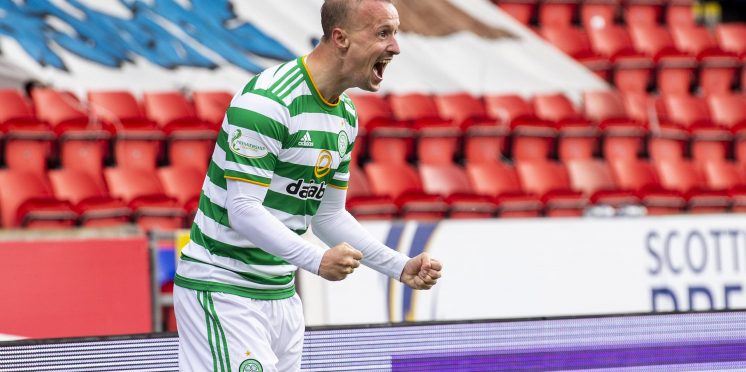 Sutton's criticism is wide of the mark, Griff saved Lenny, he didn't kill him
89 excruciating minutes were turned into 4 minutes of joy before the International break with Griffiths and Klimala scoring to win against St. Johnstone away, something completely forgotten by Sutton in his critique of Griff today.
That it was on the Record podcast is fair enough, if anyone is going to spout pish it may as well be there, but it is well out of character for a pundit who is much loved by Celtic fans.
It has been a calamity in our forward line with Edouard sick with COVID, Ajeti having a hamstring injury and Griff and Paddy not having been trusted.
On the last 2 that is hardly their fault, we saw the disaster against Ferancvaros with Klimala and Griffiths no where to be seen, on the weekend we saw Moi playing as a second striker.
I want to be clear, I support Neil Lennon and believe he is the man for the job, I also believe that Lenny is at fault with his team selections of late, that doesn't mean he shouldn't still be the gaffer, just that he should learn his lesson.
Griffiths and Klimala need to be trusted, given starts together and allowed to form a partnership, Eddie looks like he will not sign an extension and the club will likely sell him in January, I hope not but the club will loathe to let him enter his final year.
We need to stop attacking our players (and our manager) and back them, too much is at stake this season, players like Griffiths have plenty to give, they just need to be given the opportunity.
---