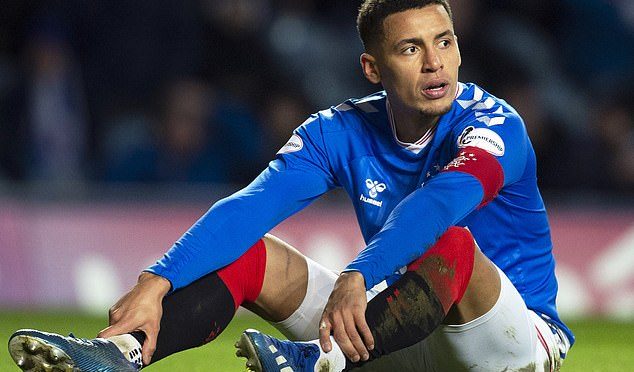 Tavernier lauds 'intent' of Bosman bonanza in quest to stop the 10
You have got to hand it to serial loser James Tavernier, after 4 seasons of straight failure in the Premiership at the Newco after the heady days of beating Peterhead to the Petrofac, he hasn't seemed to have learned his lesson.
Year after year we have players troted out like Herrera, Pena, Waghorn, Barton, Alaves, Windass and the current mob who we are told will come and take our trophies off us.
This year is no different as Tavs said in The Sun:
"It's fantastic to see, especially in the situation we are in. A lot of clubs are finding themselves in financial situations which are not on the plus-side for them.
"But it is great to see we are doing business in early-doors to strengthen the squad.
"It's great to have Ianis back as he was a key part to us at the end of the season, and I have spoken to Calvin already and he is really excited to come up.
"So it is good we are strengthening the squad and showing the intent of what we mean this season."
Hagi, Bassey and McLaughlin are hardly the ilk of players who will defeat Celtic, firstly, Hagi was playing during the Ibrox clubs defeats to Hearts, Hamilton and Kilmarnock. Bassey plays at left back where Barisic plays and McLaughlin will be behind McGregor.
With the latter two both Barisic and McGregor are arguably Sevco's best players, these signings will do little to help the Newco, but the good news story is still ou there, this is the preseason cup after all, when Rangers dominate the sport.
The Rangers are in desperate need of quality in both their midfield and defensive stocks, instead they are relying on journeyman and juniors and getting a man who has never won a senior trophy to talk up their chances.
Long may it be this way.
---