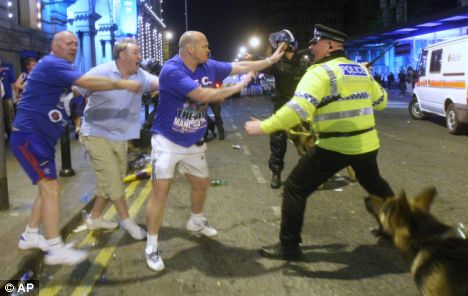 The day, the Oldfirm died
12 years ago today the zenith of the Oldco's financial doping failed as Zenit beat the EBT Bears in Manchester, the Oldco fans systematically destroyed the city and the term Scotland's Shame was coined.
3 years later the same club was sold for a pound, one which was never actually rolled across the table to Sir Minty.
A year later the same club floundering after SDM had fled due to his tax evasion was liquidated and died.
Truly, today's anniversary of Manchester marks the high and low point of the Oldco, the closest they got to challenging Celtic on the continent and as far away as possible that they got from the standards we uphold when we are in our colours.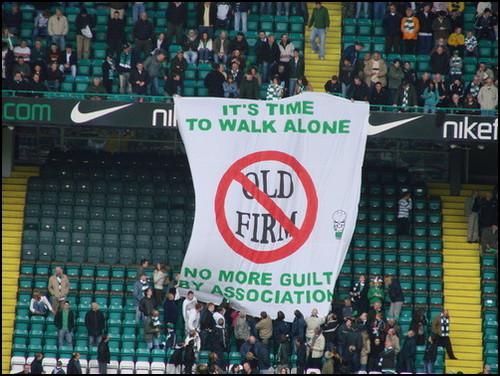 For all the money they spent on players they couldn't afford attempting to win the Champions League, they put their club into a vortex of debt from which they would never recover.
Of course, they acted disgracefully in Manchester and destroyed a British city in their anger at failing, something that probably wouldn't have mattered anyway, of course Rangers as they were then known, ran riot in Barcelona after winning the Cup Winners Cup and were banned for a year.
Win or lose they are a disgrace.
Regardless, today is the day we said no more, no guilt by association, there is no Oldfirm.
Even before they were liquidated, we wanted rid of them, now 12 years on as we await our 9th consecutive title, the next Glasgow Derby will still be called the Oldfirm in certain quarters.
But not by any of us.
---