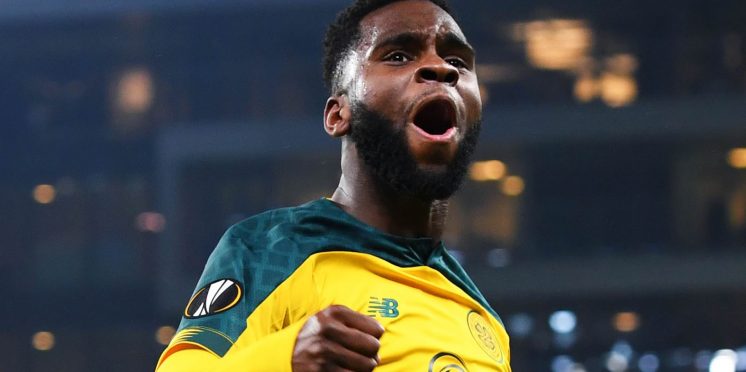 The deal to seal the 10 is on the table
The news that Celtic are offering Odsonne Edouard a new improved deal has Celtic fans treading on egg shells, it is too good to be true.
But should the big man commit to Celtic in an improved deal then he will be here for the 10, then presumably the club would not stand in his way to move to the mega money that he can probably procure now if he wishes.
Of course Celtic will not run his contract down as they did with Larsson, I would also suggest they will be loathe to let him go within a year of coming off contract as well meaning we need an extension to get the most out of the player.
Firstly, that all important extra year to win the 10, we truly do need a player of his class to separate us from the rest.
Secondly, to make that huge transfer which will put the PLC in black and give the club plenty of money to bing in replacements.
Across the city we have seen Alfredo sign 4 contracts in a couple of years since a mystery club in China wanted to sign him, these contracts have done nothing more than put his name in the papers.
Should Celtic get an extension signed by Edouard, it will give us the firepower we need to win the 10 and to improve in Europe, this is a critical contract and everyone knows it.
You would think that signing the marquee player up long term would also get other Celts to pledge their futures to the club.
For all the board's sins, a contract extension for Eddie and we will have few complaints looking forward to next season.
---