Due to Sky not showing much football at all really, we often miss the nuances within games with contrived highlights packages on YouTube sharing little in the way of conspiracy and the rest being left to internet bampots to uncover.
Lint is always at the forefront of such research and has found a second incident from the weekend match between Sevco and Motherwell at Ibrox, that this wasn't given as a penalty and a yellow card is bewildering.
He lashes out and trips a player who is in the motion of shooting, how hard is this for the referees to actually understand.
If this had been Celtic we would never hear the end of it, instead there is an eerie quiet on the matter much as there was for Muir not allowing the play to go through and then check if there had been a shirt pull.
You can see that honest mistake in the second video below.
In truth, a scrappy Newco team managed to pick up not 1 but 3 points with the aid of the men with the funny handshake.
Check the videos below and make up your own mind.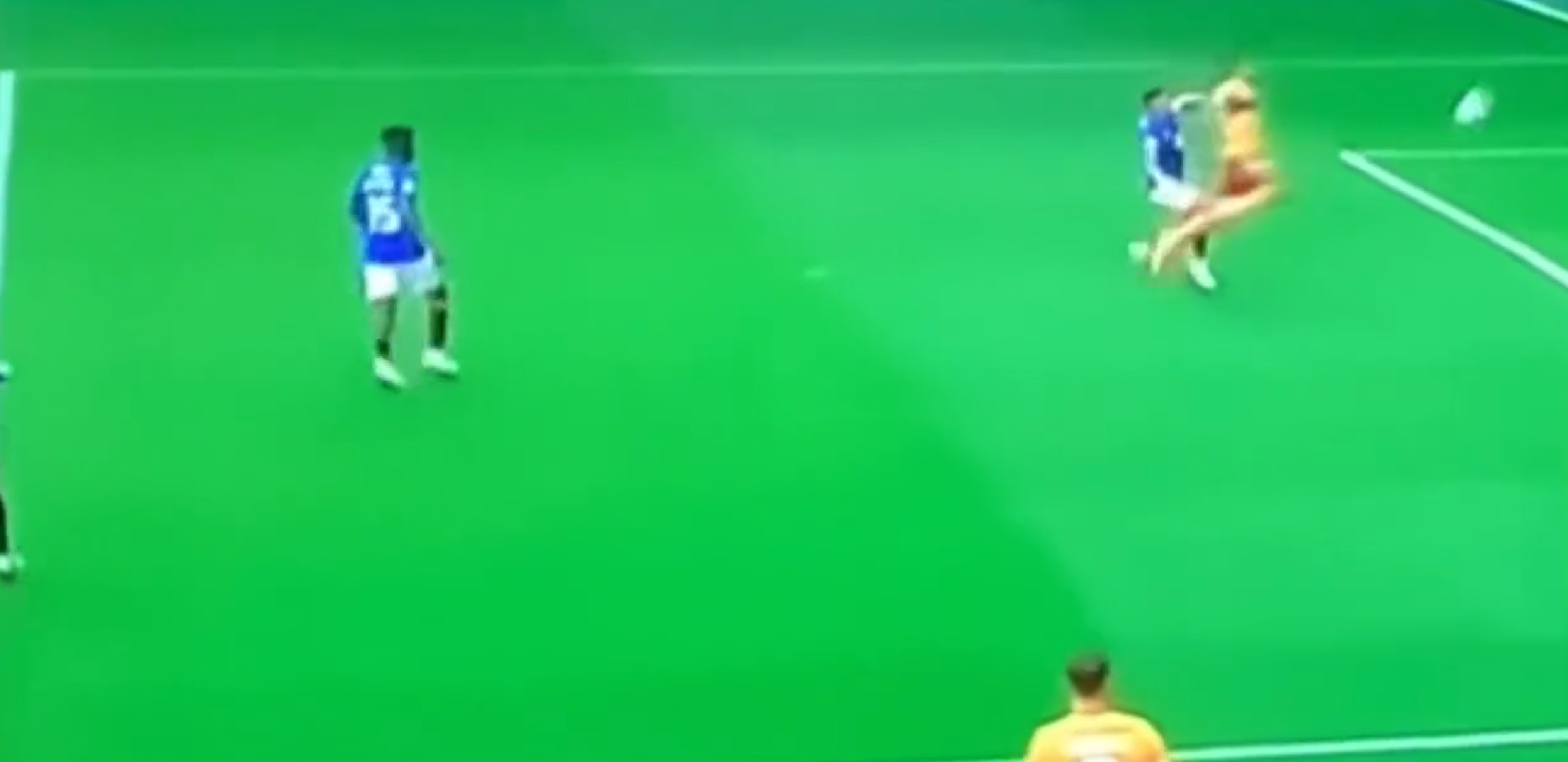 Freeze frame it yourself, you can see that Tavernier clearly kicks the bottom of the players foot causing him to tumble just as he is about to pull the trigger.
Celtic fans are somewhat bemused as to why this isn't a national topic of discussion after we witnessed 10 days of rage after the rules were correctly applied when we played them at Ibrox.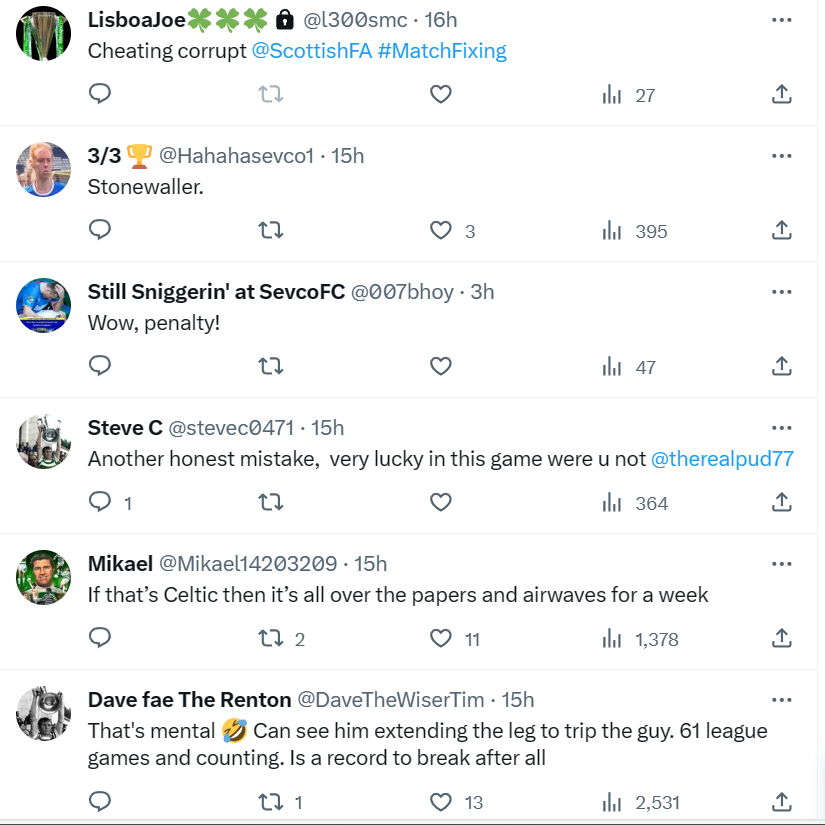 Celtic are not in action tonight as even when players are tripped in the box as happened to Haksabanovic vs Kilmarnock, we do not get the calls.
The referee for the match vs Kilmarnock came and shook hands with McInnes, he was in charge of the Motherwell match in question too.
Some things never change.