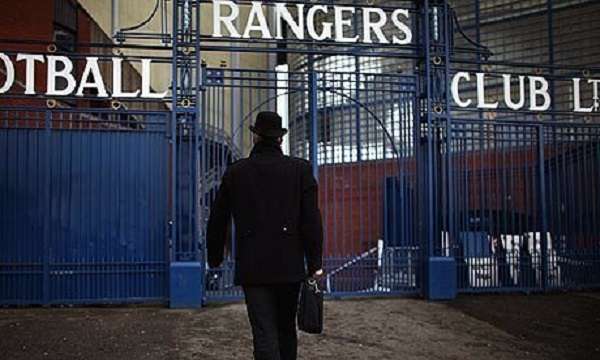 "The same club" must take the Oldco's punishment
The hens are coming back to roost on the joint fantasies of the survival myth and Rangers lack of culpability in The Wee Tax case, finally persistence has paid off and a club called Rangers will have to answer for its European lies in 2012.
Should the mascarade continue then Sevco face domestic sanctions with a very broad scope, from a mere £1000 fine to the cancellation of its membership.
I assume it will be closer to the peppercorn amount, other sanctions such as expulsion from the Scottish Cup are a none starter as the folk at the SFA love to milk the cash cow when it comes to Hampden.
As reported by STV the sanctions include:
Sanctions for the second rule breach range from a £1,000 fine up to "£5,000,000 and/or ejection from the Scottish Cup and/or exclusion from the Scottish Cup and/or any player registration restrictions and/or suspension and/or termination of membership and/or any sanction or disposal not expressly provided above".
Now Sevco will likely appeal any sanctions levied against them, it is what they have done in every single instance from the Big Tax Case, Lord Nimmo Smiths farcical £250k fine to numerous clashes with MASH.
The interesting part will be if this actually leads to a proactive stance with regards to granting a European license for next season, namely a full audit of Sevco's current accounts and the application of the law.
The SFA has given the current cookbook known as TRIFC's unaudited accounts to be passed off as acceptable, surely a more vigorous assessment is needed or we will all be doing this again in the near future.
Luckily for the Ibrox clubs, this matter has taken more than 5 years so UEFA will not be able to investigate this.
That said, should Celtic demand compensation for being duped out of European money that was lawfully ours then the current team pretending to be Rangers must cough up the money.
Steven Gerrard was warned of moving to Sevco, his transfer war chest may be ring-fenced before the nonexistent share issue is even launched.
---