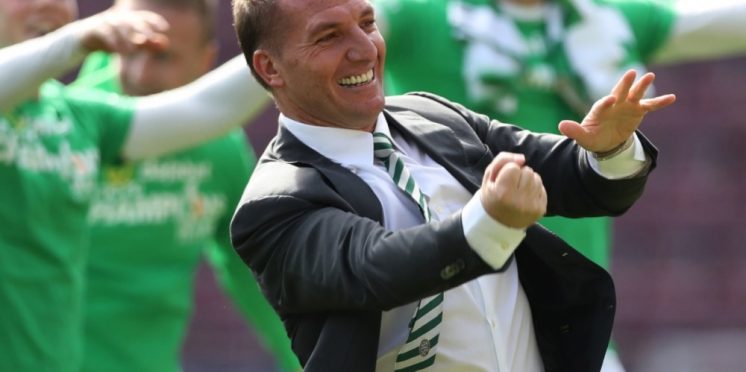 Three views on recruitment, the fans the board and Brendan, who will win?
This window has been a roller coaster for Celtic, we have signed some real quality upfront and did so quickly after Brendan stated he wanted to bring in two forwards in late December.
With Celtic moving quickly to placate the gaffer, fans had hoped we would finally see Brendan backed, particularly sorting out or leaky defence.
However, we saw yet more reinforcements to the wing with a third attacking option added, then the news broke we are awaiting a medical for another winger from the Ukraine, all the while still no news on a Right back or a Centre Half.
There has been chat about Polish Right back Robert Gumny who himself has played just 5 times this year, is only 20 years old and has spent most of his career on loan, he also had a transfer to the Bundesliga cancelled due to failing a medical.
The fee touted is 5 million euro or 4.3 million pounds, that sounds like a lot of money for a sick note who has 5 matches under his belt.
Our first target was Timothy Castagne who has over 150 career games in Belgium and Italy, is just 23 and was reportedly in the market for around 6 million, even if we had to spend a little more this would be a far better option.
The board however look happy to ride out the window with just 2 million spent on Bayo, loan fees for Weah and Burke and possibly 1.75 million for Shved, none of whom will do a thing to fix the glaring deficiencies in our defensive structure.
It is leaving Brendan in a no win position, if we go on and win the League and even the Scottish Cup, the board will say the manager was adequately backed, if we do not win them then he will be seen to have failed in his transfer dealings spending time on players for the future from the American collegiate system instead of picking up players needed here and now.
The club must back Brendan, give him a signing who can walk straight into the team and settle the back, even two, with a few days left on the clock we will all be hoping for some late business to be done.
If it isn't the fans will be angry and understandably so, but we will be here next year and the year after regardless, if he is not given the boards backing the question many are asking is, will Brendan stay on?
---